Playtime's Over for this Chucky Funko Pop!
He'll be your friend 'til the end. Yuck.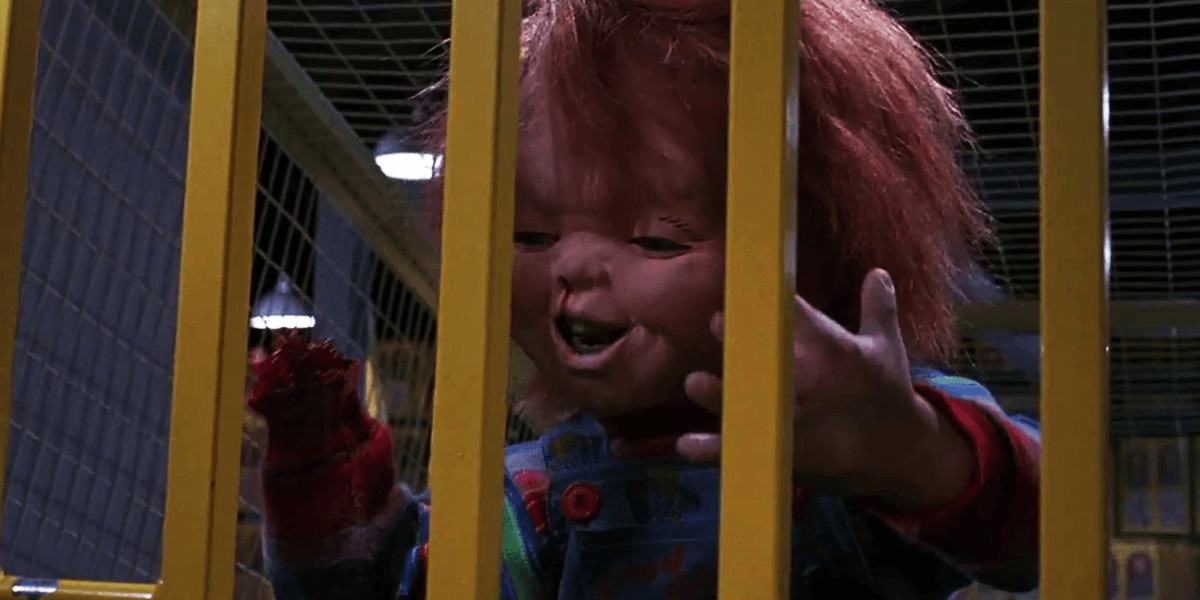 There's been a few Funko Pop! figures based on the Child's Play franchise and its antagonist, Charles Lee Ray, also known as Chucky. However, this latest Hot Topic-exclusive version from the end of Child's Play 2 takes the cake as the most disturbing figure released thus far.
Chucky on Cart features his heavily-damaged doll body from the end of the second film with one hand ripped off and a knife blade jammed into the stump while his lower torso was mutilated in a machine at the Good Guys doll factory, forcing him to utilize a cart to move around.
Hi, I'm... Tommy, and I'm your friend to the end! Hidey-ho! Ha, ha, ha!

Chucky, from Child's Play 2, is given a fun, and funky, stylized look as an adorable collectible Pop! vinyl figure from Funko! He is beat up and bloody on a cart.

Only available at Hot Topic!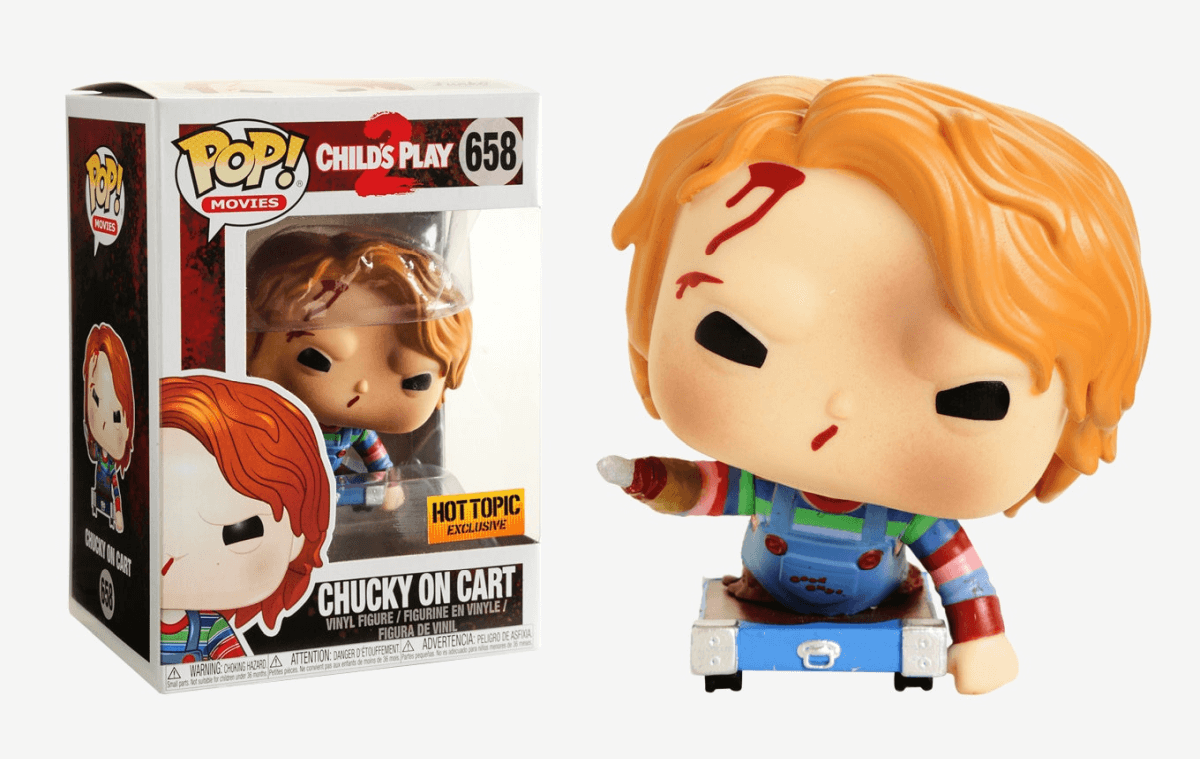 This Chucky on Cart Pop! figure is available for order now on the Hot Topic website or in-store today with a retail price of $12.50. Are you ready to have a new best friend forever?