Hedge Maze Creator Just Winged it with Chainsaw
The mastermind behind this massive feat of architecture is dead but left behind quite the legacy.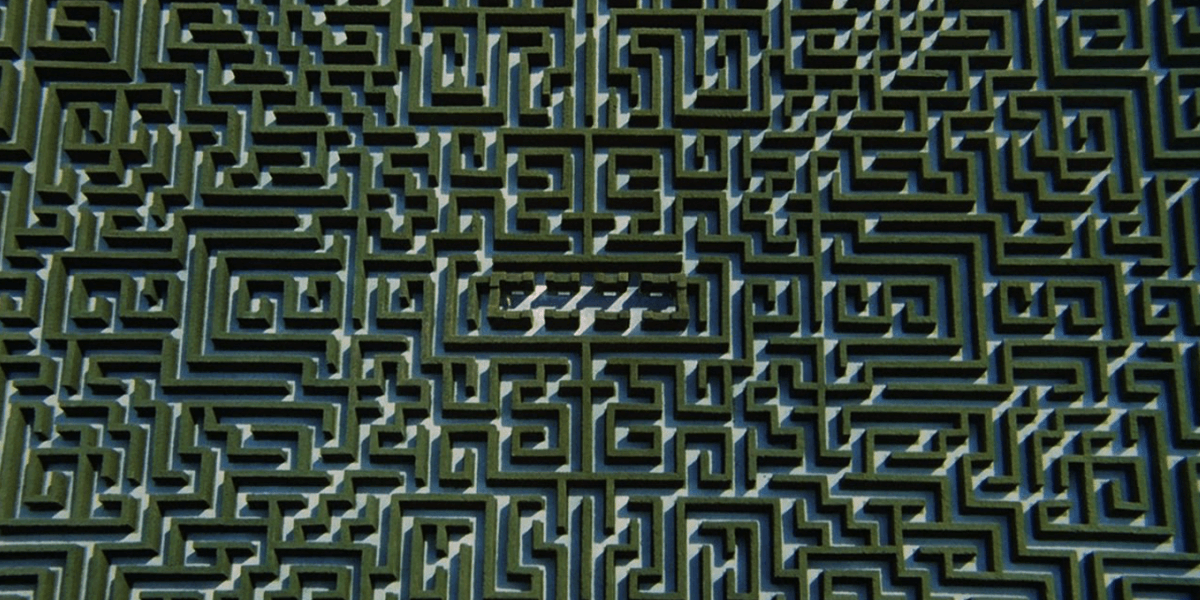 The Rotting Corpse is a weekly satire column dedicated to poking fun at our many horror favorites. For daily horror news and updates, be sure to check out the Dead Entertainment home page.
---
America's largest metropolises are home to some of the world's most impressive architecture, such as the Empire State Building in New York City or the Walt Disney Concert Hall in Los Angeles, but neither of these are quite as magnificent as the hedge maze that sits beside where the Overlook Hotel once was in a mountain-isolated section of Colorado near Boulder. After reading this, you too will be convinced that this is America's greatest achievement.
A man named Benjamin Cutter, otherwise known by the locals as simply Cutter, constructed the massive structure, which was accidentally created in the mid-19th century. As you can probably imagine, Cutter liked to cut things, especially with his trusty chainsaw. He practically cut everything with it, from huge logs of wood to dead carcasses. Rumor had it he even slept with it but these were different times and the people of Boulder had often spread fake news across town. Cutter was an experienced hunter and often traversed into the mountains with his chainsaw to game for animals that roamed at higher altitudes. One day, he made for the mountains and never returned.
After several days, a search-and-rescue operation was assembled and the volunteers made their way to an area that only someone like Cutter would dare go. While they found the poor fool dead and frozen, the team was astounded to find a massive hedge creation. They were convinced their icicle-covered resident created it, as he was found near the exit of the structure with a death grip clinging to a journal of notes detailing his ordeals.
It appeared that Cutter had gotten excessively carried away when he was pursuing some game and began slicing through a large field of hedges. At some point, he got lost in his own unintentionally-created maze and continued cutting through. Cutter did not possess a compass or map and still successfully maintained perfectly straight lines and angles despite numerous directional changes in his route.
When he finally did cut through to an end, it was all too late for the man who eventually succumbed to hypothermia. While it appeared that Cutter just winged it in a desperate attempt to escape, the mere fact that the maze was flawlessly created in such a way and by a single person in just a few days really is a remarkable achievement in architectural design.
To honor Benjamin Cutter, the residents of Boulder erected what became known as the Overlook Hotel beside their fallen resident's marvelous final masterpiece. However, the hotel and its grounds were heavily haunted and possibly linked to the brutal murders that occurred in room #237, along with the eventual destruction of the Overlook in a massive explosion.
Anyway, the hedge maze thankfully survived but was eventually labeled a restricted area closed from public access. Why? Simply because too many people were getting lost and dying from hypothermia, much like Cutter did. Duh. Why did he have to make it so stupidly large?