Puppet Master: The Littlest Reich Poster Showcases Blade's New Look
Blade's back, but he looks a little different this time.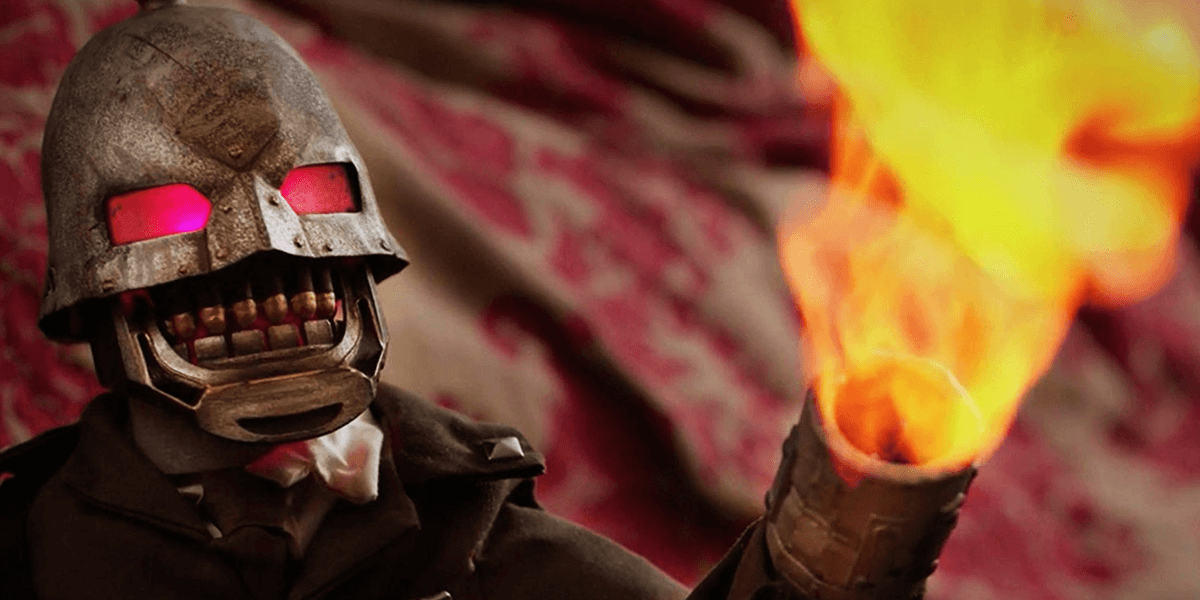 The Puppet Master franchise has a long history in the realm of horror. The concept itself seems weird, with the series focusing on anthropomorphic killer puppets brought back to life by an Egyptian spell to do the bidding of the puppet master, with the puppets themselves alternating between villains, heroes, and antiheroes over the years.

On paper, the idea doesn't seem like it would work well, but Charles Band's production company Full Moon Features has been pumping out Puppet Master movies on a consistent basis since 1989 with over ten films, a crossover film featuring their own Demonic Toys, and even a comic book series.

The latest from the series comes out on August 17th, Puppet Master: The Littlest Reich, and is actually set to reboot the franchise's timeline. The film will star Thomas Lennon (Reno 911), Udo Kier (Blade, Suspiria, Iron Sky), Barbara Crampton (Re-Animator, From Beyond), Nelson Franklin (Veep, The Millers TV series), and Jenny Pellicer (Cocaine Godmother).

[blockquote-0]

Bloody Disgusting was able to score an exclusive first look at the film's official poster, which you can view below, showcasing the new look of the franchise's unofficial mascot, the ever-popular Blade.
What are your thoughts on Blade's makeover? Will you be checking out this Puppet Master reboot when it is released later next month?