Halloween Director Details Writing Process, SDCC Poster Revealed
Bill Sienkiewicz is the artist responsible for the poster that will be given out to fans at the San Diego Comic-Con.
By Chris Morse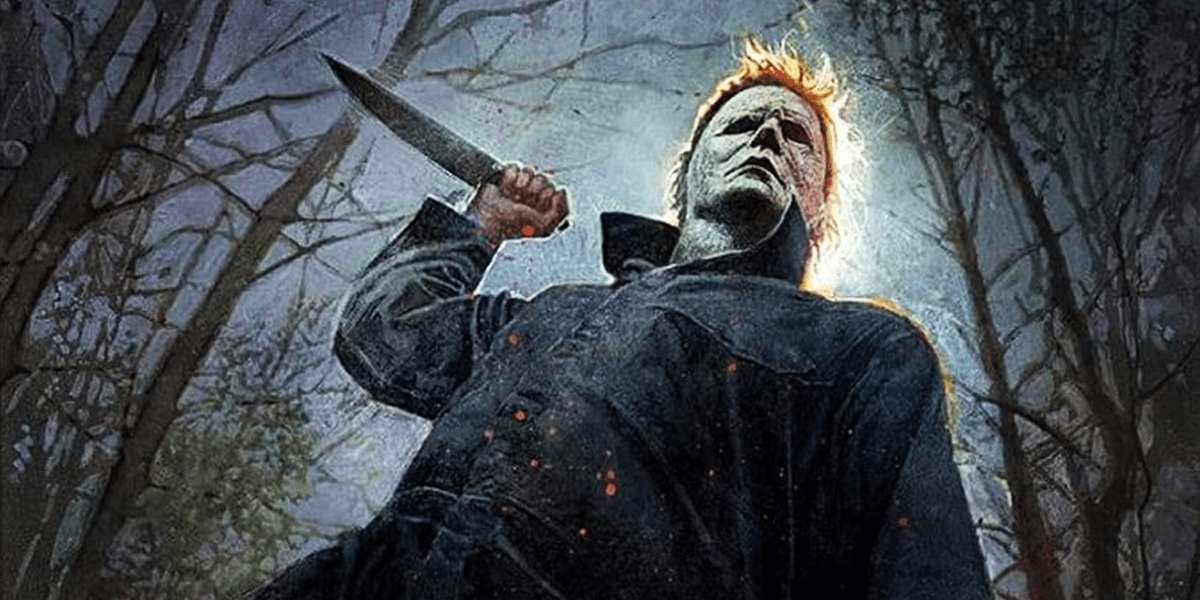 This is yet another big week for the new Halloween film as the San Diego Comic-Con arrives with Michael Myers in tow.
A new preview of the movie will be shown at the Universal Presentation on Friday afternoon, which takes place at 3:45 PM pacific time in Hall H. Some new footage will be shown and the filmmakers should be providing some additional insight to this highly-anticipated return to form for the franchise.
In the meantime, artist Bill Sienkiewicz has revealed on Twitter the mini-poster that will be given out to fans who stop by Booth #2614 this weekend. Check it out.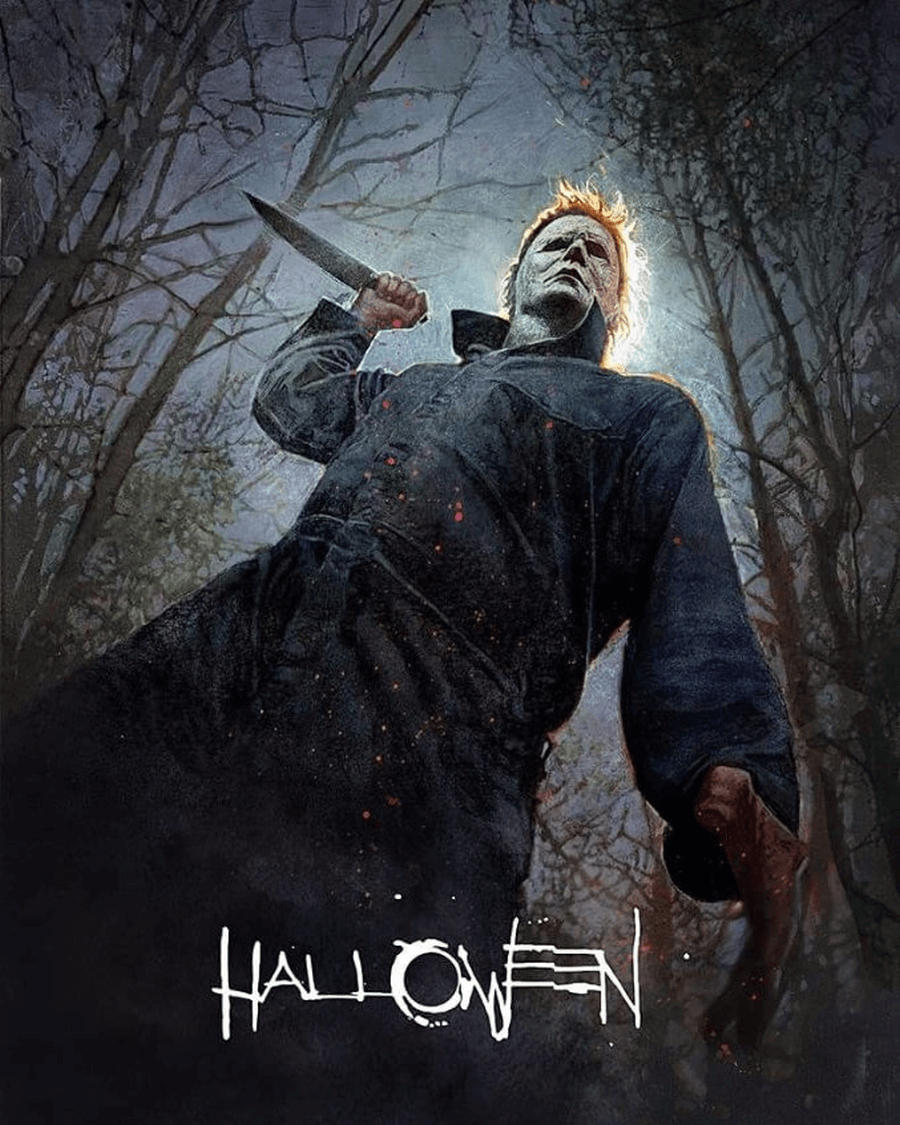 In addition, director David Gordon Green recently spoke with The Hollywood Reporter and detailed the process that went into writing Halloween, revealing how many drafts they went through along with other interesting tidbits about why they went with a direct sequel to the original film.
It was probably eight months of 80 drafts, exploring different ways we could go and following different characters. Then we started casting it and we learned Jamie Lee wanted to be in it. So then we geeked out and wanted to beef up the Laurie Strode character. All of a sudden people started showing interest and so our opportunities started to expand even while we're shooting the film. Every Saturday was rewrites for Sunday rehearsals so that I could feed off of what we learned that week or for what an actor's idea might have been or a skill set that we didn't know we had in front of us. So we were writing up until the very last week of production.
It's particularly interesting that it took some iteration for the writing team to get to where they ended up with the final script. The addition of Jamie Lee Curtis and other factors forced them to return to the drawing board countless times to really get their concept right. Part of the reason the new film ended up ignoring all of the other sequels is that it was simply hard to make sense of all the conflicting details over the years, as Green explained in the interview.
We started incorporating all the follow-ups and then it got overwhelming trying to engineer something that made sense. Some of the plot points became a little stretched thin as the franchise went on. And so ultimately finding those frustrations, [Danny] McBride came to me and just said, "What's the Michael Myers movie that you really want to see?" Halloween I was, to me, the most pure and, in a lot of ways, the most simple. I get the real connection with the terror of a movie that isn't so lost in its own mythology.

Once we kind of had a concept of eliminating Halloween 2 and beyond, that's when we went over to Carpenter's house, which was a lovely picnic, and nervously presented our ideas to him. Through the course of that very suspicious conversation, [we] saw him go from cross-eyed to big smiles and then that gave us the confidence to move forward pretty quickly and then try to get Jamie Lee Curtis, [original star Nick Castle] and Carpenter himself to do the music. The next wave of ambition kicked in once we, as I like to say, we kissed the ring of the Godfather and he gave us the thumbs up.
With the franchise turning 40 this year, it's fair to ask how does one keep Michael Myers scary after so many years? Green's answer to that question says it all about what fans are getting into when this film premieres later this year. This really taps into what the franchise is all about, in our opinion.
We note that in the movie. There's a character that says, "Is a guy that killed a few people on a night 40 years ago really that scary compared to what goes on in the world today?" And my answer is yes, he is that scary. I mean, he may not be that epic, but a dude with a knife that's walking through the shadows and he has his eyes on me, that don't make me happy. To me, if you talk about a huge, horrific event in the universe, I can't even wrap my head around it because it's so overwhelming. It's so epic that I think that it's almost impersonal. Something like a man with a mask and a knife becomes to me the most intimate of horrors.

It's not a universal catastrophe. It's a fucking monster under my bed or in the closet, and I don't like that shit. I don't like monsters running around where I live.
Halloween sees Jamie Lee Curtis return to her iconic role as Laurie Strode, who comes to her final confrontation with Michael Myers, the masked figure who has haunted her since she narrowly escaped his killing spree on Halloween night four decades ago. The film also stars Judy Green (Ant-Man, Jurassic World), Andi Matichak (Replicate, Orange is the New Black), Will Patton (Armageddon), and Virginia Gardner (Runaways), with Nick Castle (Escape From New York) returning as Michael Myers. The film is directed by David Gordon Green.