Out of Ideas: Horror Writer Celebrates Friday the 13th with Another "Top 5 Jason Kills" List
"It'll be different next year," insists man scraping the barrel one more time.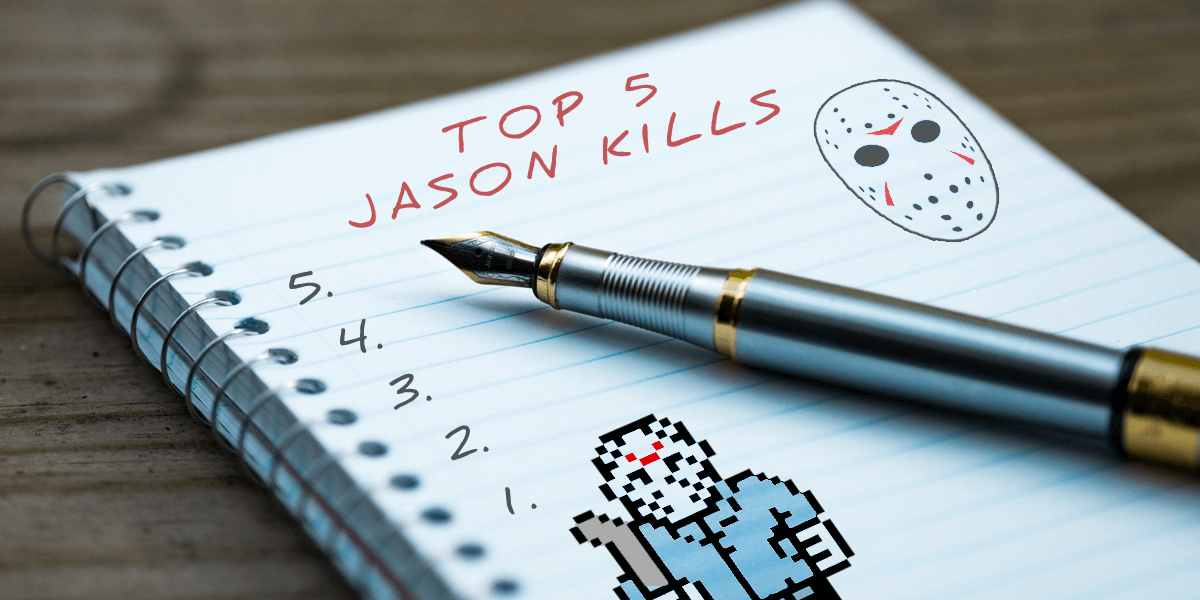 The Rotting Corpse is a weekly satire column dedicated to poking fun at our many horror favorites. For daily horror news and updates, be sure to check out the Dead Entertainment home page.
---
CHICAGO - Amateur horror writer Stephen Knights is ringing in yet another Friday the 13th, the second this year, with some fun and exclusive new content for his blog. With only a few months between these special dates, the well might be running dry on a franchise that hasn't received a new installment in nearly 10 years. With Friday the 13th rapidly approaching, the writer scrambled to come up with something original to post to commemorate the occasion in an appropriate way.
"Well, we can always take a look at some of our favorite Friday the 13th kills," Knights told himself out loud, momentarily unaware that this is the same exact approach he took for the last 7 or so years of Friday the 13th calendar days. "Yeah! Wouldn't it be cool if we could have a number of the best Jason kills all side-by-side to really take us on a trip down memory lane?" It was a rhetorical question, but one easily answered with a resounding "no" from most of his readers each year, if the number of returning visitors is any indication.
With this not-so-original idea in tow, Knights got to work and binged through a number of classic Friday the 13th films, jotting down notes and creating an initial draft of each great kill. The list would need some refining at the end, of course, with some tough decisions required to narrow it down, but that is part of the job of being a horror writer. The process of selecting the best kills was hardly rigorous, but in the world of horror, fans are fans and everyone can appreciate a good discussion of opposing viewpoints.
"I think if we can get this list down to just five kills," Knights thought while staring over a full page of notes. "It'll be a simple and easy to digest article, but still fun and engaging for Friday fans to read on their lunch breaks or what-have-you." Five really was the perfect number for this kind of piece, with plenty of historical data to back that up if you factor in the hundreds of different writers creating top 5 kills lists over dozens of Friday the 13th dates spanning the last two decades.
Knights just knew he was on to something with this idea as he flip-flopped between two classic Jason kills to round out the fourth slot on his list. "Yep, this is going to be tough to narrow down," he said aloud as he typed. "But in the end, it's going to be worth it to do Friday the 13th right." At press time, when the day finally arrived, none of the small handful of readers who clicked on the post realized that these picks were identical to the ones he came up with back in April for the last Friday the 13th.