Crystal Lake Shark Attack Leaves Area Residents Shaken
Many questions remain following this horrifying and unlikely incident.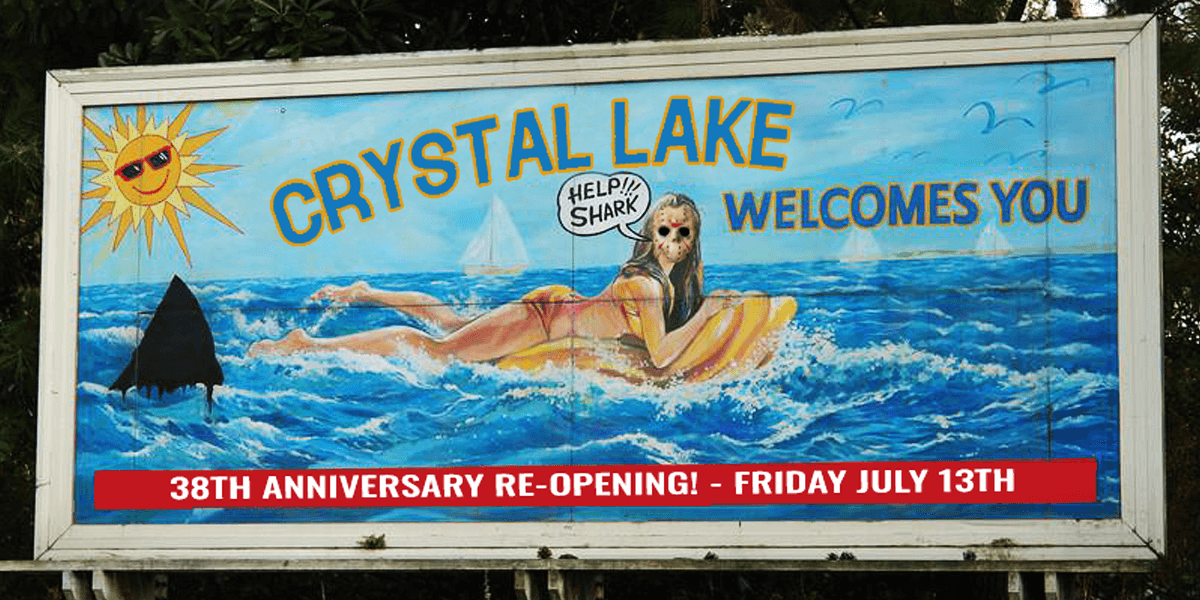 The Rotting Corpse is a weekly satire column dedicated to poking fun at our many horror favorites. For daily horror news and updates, be sure to check out the Dead Entertainment home page.
---
CRYSTAL LAKE - Local residents are searching for answers after a harrowing ordeal derailed the annual summer kickoff at Camp Crystal Lake. On Friday, July 13th, swimmers took to the waters of the infamous lake for a grand reopening that was sure to be a great time for all. Within hours, however, the event took a dark turn when a shark found its way into the waters and began to brutally attack swimmers. There are four confirmed fatalities so far with several more injured and one in critical condition. The lake has been temporarily shut down and residents have questions about how this could happen here.
Those who live in the Crystal Lake area have a number of issues on their minds lately, such as the 1000% increase in violent crime at the camp a few Fridays every year with no discernible pattern to explain it, but today this shark attack is the one concern on everybody's minds. "Something's got to be done about this shark," local resident Kimberley Wallace told us. "There was a time where you used to be able to come to the lake and not have to worry about your safety, but that's over with since that shark came."
Although Crystal Lake's regulars are no strangers to hearing about grisly incidents taking place on the campgrounds, these isolated occurrences have been all but forgotten in light of the recent incident involving this shark on the loose. Law enforcement officials are now working around the clock to piece together what happened and restore safety to a beloved summer destination for many locals. Not only are they investigating how a shark made its way into the lake, but also how the appearance of this aquatic predator ties into other violent events that have recently unfolded in the area.
"Bodies often turn up on Friday the 13th. There's no question about that," explained Ray Lauderdale, who serves as Chief of Police at the Crystal Lake Police Department. "We are now investigating whether or not the shark had anything to do with the recent murder of one of our camp counselors, whose body was found in the woods early this morning. It's looking like these incidents may be linked."
Despite the shark attack and resulting public fears, the mayor of Crystal Lake has insisted that the camp remains open this weekend. "This is Friday the 13th and we are open for business," he announced. "It's going to be our best summer in years." These are bold words, but they will fall on deaf ears in the community if this shark situation is not dealt with soon.
In the meantime, residents are demanding answers and a more definite timetable on when the campgrounds will be safe again so they can resume their regular summer activities without worry. "We just want things to get back to how they used to be," Wallace added as a final note, almost sounding as though a return to the camp's normal manner of incidents would be a relief for these locals. We would be hard-pressed to find anybody here who disagrees.