Cursed Video Tape Now Streaming on Netflix
The platform's subscribers have been dying to stream this one.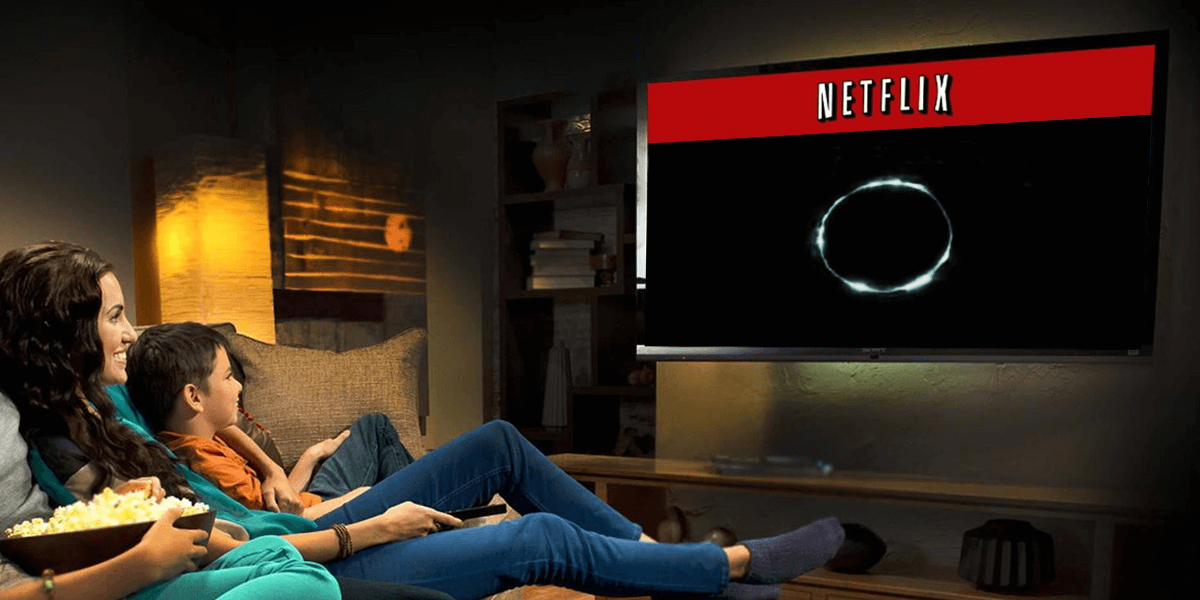 The Rotting Corpse is a weekly satire column dedicated to poking fun at our many horror favorites. For daily horror news and updates, be sure to check out the Dead Entertainment home page.
---
LOS GATOS - The phones are always ringing at the Netflix corporate headquarters, with subscribers often clamoring for their favorite movies to be added to the popular streaming service, which typically rotates titles in and out on a monthly basis. The streaming giant has recently come under fire for removing popular titles in favor of pushing their own original programming, but this latest announcement is finally fulfilling a popular and long-awaited demand.
Now on Netflix is a streaming version of a cursed video tape that literally kills anybody who watches it after just 7 days. Clocking in at just under a minute and a half, it's an easy watch and a perfect match for the subscription video service. Plus, autoplay features allow you to get right into the video without any delay, often letting subscribers see the entire thing while browsing and reading descriptions.
This new addition to the platform is allowing viewers to be killed off with little to no effort. Previously, film aficionados who wished to be brutally murdered in some horrific and twisted fashion had to hook up clunky, dated technology such as a VCR and, on top of that, track down a physical copy of the tape from a service such as Redbox. The worst part about such physical rentals was that renters often failed to return their tapes, making it incredibly inconvenient for others who wished to have their turn at watching a film that will lead to a certain demise.
Call it a product of a new generation, but younger individuals who stream this new video are running into some issues. In the age of smartphones, cellular devices are little more than a tool for staying connected, with call notifications often being left on silent in favor of being left alone to browse social media. The days of answering the phone and physically speaking to another human are slowly fading, so many viewers are not even receiving a phone call to warn them that they will be dying in 7 short days. If a viewer's voicemail box is full, the message has no way of reaching them. Callers can barely expect any calls back these days either.
That factor, coupled with the fact that many homes no longer even have landline telephones, is leading to widespread confusion among the Netflix subscriber base. Users are having trouble figuring out whether or not they have opted into being killed in 7 days across many situations, such as when the streaming service has a box pop up that prompts you to start another video. The calls rarely come through, so subscribers are reluctantly calling Netflix support and bogging down their systems, causing long delays and wait times as they try to find out if watching the video would lead to dying.
Although it is currently a messy situation, it is bound to clear up soon. A corporate giant such as Netflix should have no trouble meeting demand and allowing all of its 125 million subscribers to watch the cursed video and die 7 days later. According to the latest numbers from Netflix, the video has been watched over 300 million times by 60 million unique users, nearly half of all subscribers.
There have apparently been so many subscribers dying to watch this video that many are watching it several times in a row. Perhaps 7 days is too long of a wait for a generation that feeds on instant gratification with the entire world at their fingertips. At press time, Netflix has reported a sudden and unexplained drop in users, causing their stock value to plummet.