John Carpenter Begins Work on Halloween Score
The master of horror is busy preparing his latest musical masterpiece.
By Jay Gervais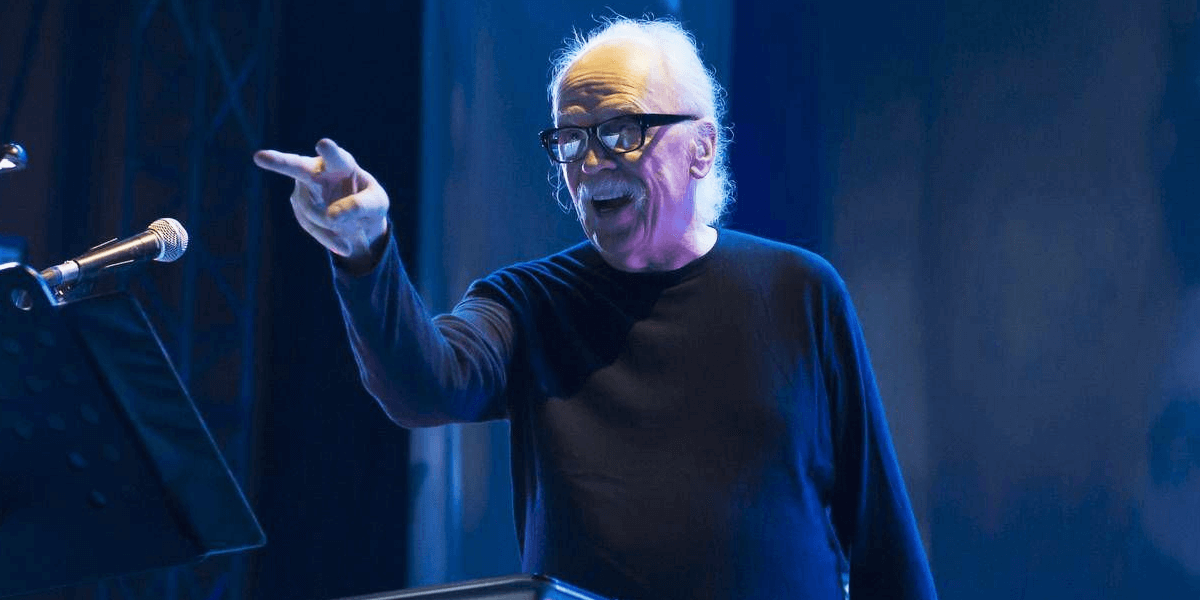 John Carpenter has recently begun work on recording the music for the upcoming Halloween film, where he is both bringing back familiar themes as well as creating brand-new music for the film. Check out the first fun Twitter post dated June 14th, confirming that scoring is underway.

[blockquote-0][scripttag-0]

Besides the cute kitty, what's interesting about this is the mention of the fifth Beatle, which may refer to John Carpenter bringing in his four bandmates who toured with him across North America and Europe to help produce the audio. One of these four is his son, Cody Carpenter, who helped bring to life his father's albums Lost Themes I and II, and recently Anthology: Movie Themes 1974-1998. If you're looking for an idea of what the new Halloween score will sound like, you may be interested in seeking out those albums to give them a listen.

[blockquote-1][scripttag-0]

Another tweet from the next day shows a few keyboards set up and again mentions the fifth Beatle, likely referring to the cat waiting patiently for John Carpenter himself to get to work. You'll notice the caption mentions the photo was taken by his son Cody, which seems to confirm that he is indeed helping his father with the score.

[blockquote-2][scripttag-0]

This next tweet from June 21st confirms John Carpenter is in the recording studio, as we can see him seated just past the cat at the top left. Not much more needs to be said about this one, so there you have it. John Carpenter is undoubtedly preparing his latest musical masterpiece, which will finally be unveiled to us later this year on October 19th, when the new Halloween opens in theaters.

Halloween sees Jamie Lee Curtis return to her iconic role as Laurie Strode, who comes to her final confrontation with Michael Myers, the masked figure who has haunted her since she narrowly escaped his killing spree on Halloween night four decades ago. The film also stars Judy Green (Ant-Man, Jurassic World), Andi Matichak (Replicate, Orange is the New Black), Will Patton (Armageddon), and Virginia Gardner (Runaways), with Nick Castle (Escape From New York) returning as Michael Myers. The film is directed by David Gordon Green.

Are you looking forward to hearing John Carpenter's music for the new Halloween? Why not leave us a comment below and on social media?