Ash Williams Retires to Follow Dream of Impersonating Elvis
Thank you. Thank you very much.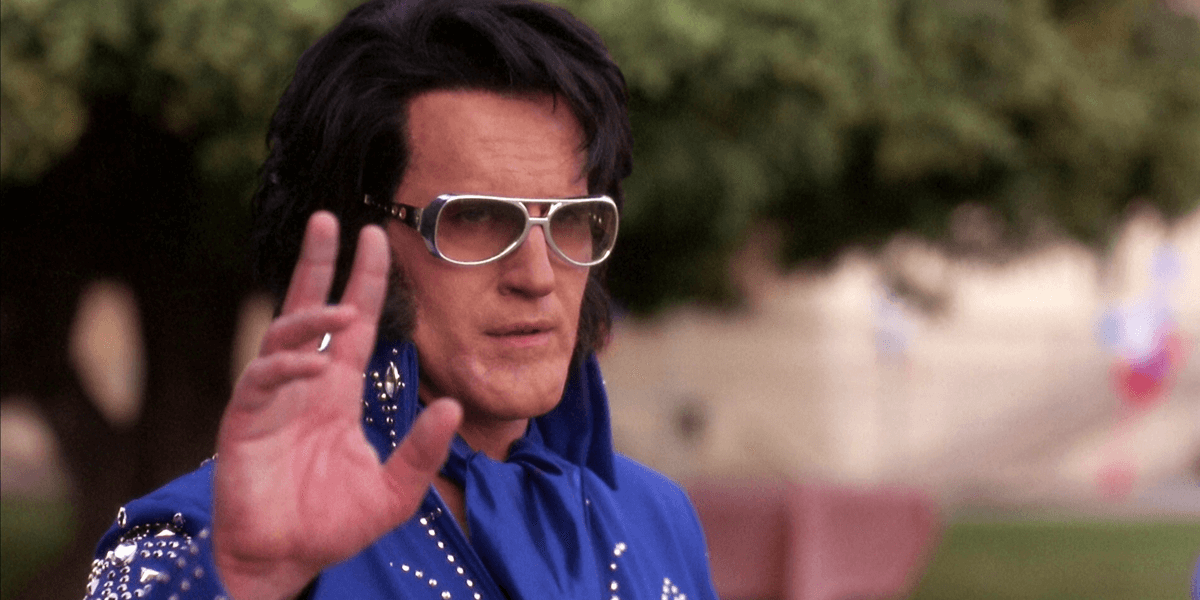 The Rotting Corpse is a weekly satire column dedicated to poking fun at our many horror favorites. For daily horror news and updates, be sure to check out the Dead Entertainment home page.
---
EAST TEXAS - It's been a long road for Ash Williams and the responsibility of being the sole light standing against the darkness can take its toll, but in his sunset years it was an easy decision for this hero to put down his chainsaw and focus on himself for a change. Fresh off of his recent victory over Kandar the Destroyer, Williams woke up to find himself in a world still in need of someone who could fight evil. It very quickly became clear that it was time to relocate and start thinking about retirement.
Williams made his first attempt at leading a normal life when he decided to open up his own hardware store, but as usual, the same kind of relentless evil he spent most of his younger years battling had resurfaced and he felt obligated to stand against it. "Once that was over, I just needed to start thinking about what's best for me for once," he told us. "Frankly, I always thought I could pull off a damn good Elvis if I really put the time in and that's what I'm going to do."
This time, he decided, he was really going to just sit back and enjoy life. "This is something I have to do," Williams explained. "I spent most of my life fighting evil and now it's time to put that part of my life behind me so I can focus on my true passion of dressing and acting exactly like Elvis Presley all the time." At this point, nobody can deny this retirement is well-deserved. The man has stood against evil on behalf of all of humanity countless times so it's only fitting that he should retire doing what he loves.
Williams told us he found a great retirement home called Shady Rest to live out his days the way he wants to, just sitting back and pretending to be Elvis around the clock. "The staff is nice and I've already started to make some friends," he said with excitement. "This guy John is a bit senile but he's fun to talk to so I'm ready to get this retirement started." It seems like all the pieces are coming together for this former hero, who will be remembered for his countless sacrifices and undying dedication to protecting all of humanity.
At press time, it was discovered that Williams' plans to retire and live out his days as an Elvis impersonator were quickly derailed when an ancient mummy awoke to harvest the souls of the living, forcing him to take up arms yet again. So it goes when you lead such a groovy life.