There Might be Another Doom Movie Coming
Are we about to return to the world of Doom?
By Jay Gervais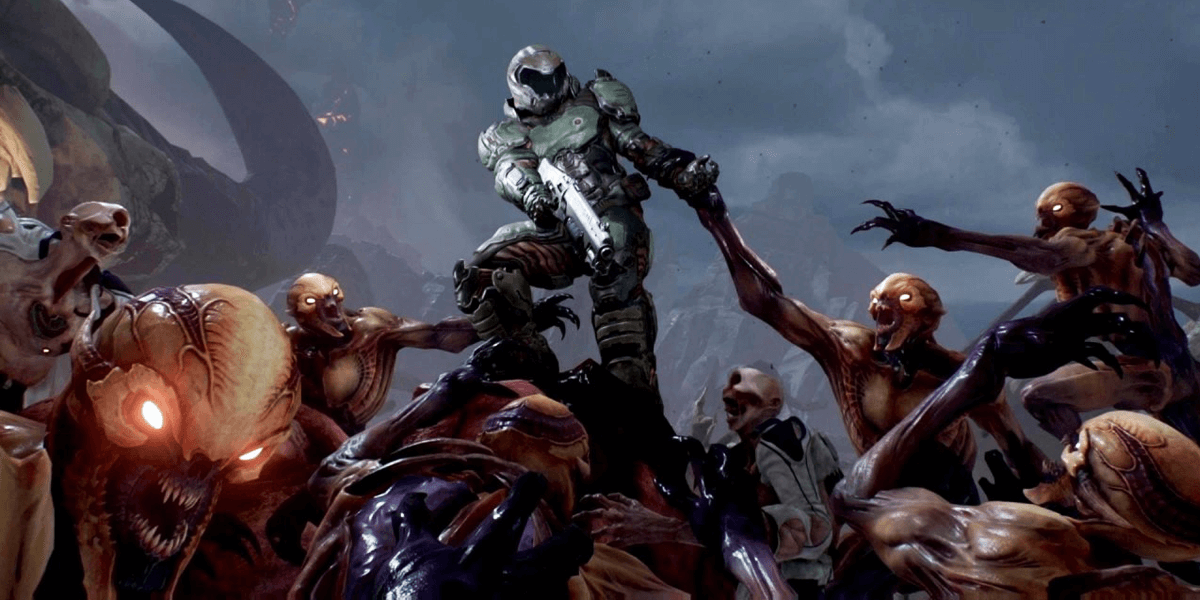 Actress Nina Bergman (Sharknado 3: Oh Hell No!, Assassin X) made several recent tweets about an apparent new Doom movie in the works. However, readers should take this with a grain of salt since there has been no official announcement made by Universal as of yet. Bergman may play one of the main characters in the film. Have a look at the tweets below.
Wow I'm doing the next "Doom" movie w Universal Pictures! I just signed all the paperwork????????I get to go back to Bulgaria again and work with some of my favorite people????This movie w a super cool Director AND my new record coming out, I feel like the luckiest girl in the world???? pic.twitter.com/q8t4iI0bgO

— Nina Bergman (@ninabergman) April 17, 2018
It will be!! Much better script :) https://t.co/WqgksO7678

— Nina Bergman (@ninabergman) April 20, 2018
I wasn't really suppose to talk about it... didn't know it would leak like this???? https://t.co/i3aQOTi0rm

— Nina Bergman (@ninabergman) April 22, 2018
According to Variety, these rumors found some added fuel as an NBC/Universal spokesperson had told them the new Doom movie was being handled by Universal 1440 Entertainment, which produces live-action and animated non-theatrical productions directly for distribution in all media worldwide. This would mean the film could be direct-to-DVD, or may appear on a digital platform like Netflix.
The last time we got a Doom movie was back in 2005. That film starred Dwayne "The Rock" Johnson (Fast Five) and Karl Urban (Star Trek), and was only loosely based on the popular video-game franchise. The film was critically panned and didn't do as hoped at the box office. While it was rated-R, it wasn't anywhere near as ultra-violent as its source material. We sincerely hope the 2005 film will serve as a lesson of how not to do a Doom movie.