Crystal Lake Survivor's Past Revealed After Brutal Stabbing
A recent stabbing attack brings to light new details about actor Corey Feldman's past.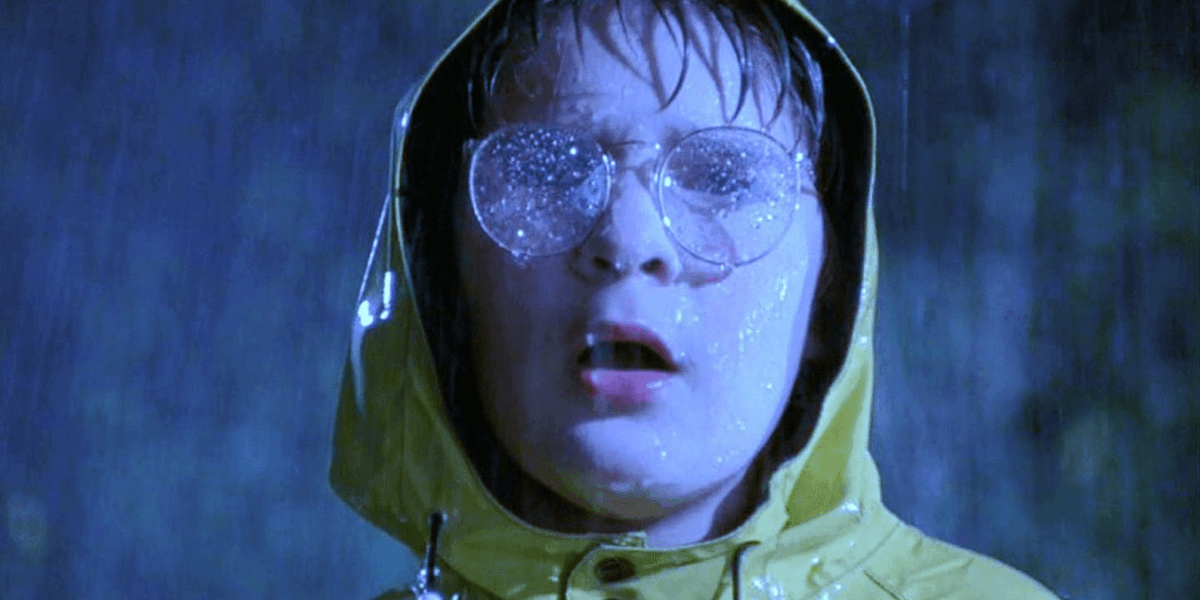 The Rotting Corpse is a weekly satire column dedicated to poking fun at our many horror favorites. For daily horror news and updates, be sure to check out the Dead Entertainment home page.
---
LOS ANGELES - Late last week, actor Corey Feldman, famous for his roles in such films as Gremlins and The Goonies, was attacked while on his way to receive a Lifetime Achievement Award for his contributions to cinema. Luckily, he survived the attack and was just barely able to drive himself to the nearest hospital before bleeding out. After Feldman took to social media to showcase his life-threatening injuries, many fans were left to wonder what really happened and why an attacker would target this actor seemingly at random. Now, the truth behind this puzzling incident has begun to raise even more questions than answers as more details on this brutal stabbing became available.
It was revealed earlier today that Feldman is not exactly who he says he is, causing a widespread dialogue about his true identity and another horrific incident that took place back in 1984. That year in Crystal Lake, NJ, many residents and visiting campers went missing, culminating in the "Bloody Friday of '84," where local resident Jason Voorhees went on a rampage over a simple land dispute with the town. The mentally-unstable man, who was squatting on the town's campground property, killed over 30 people in a span of 24 hours as part of an ill-fated attempt to seize the land for himself.
The massacre finally came to an end after a then-unnamed minor intervened and fatally injured the deranged murderer, putting a stop to the brutal slayings that terrorized town residents and camp-goers alike. The boy was later identified as Tommy Jarvis, who fell off the radar after being moved to the Federal Witness Protection Program, where he would presumably live the rest of his life in relative safety. That is, until recently, in the wake of this latest incident.
During the LAPD's investigation of this vicious attack, it was learned that Mr. Feldman was formerly in the WITSEC program himself and kept his given identity even after choosing to enter the public spotlight with a career in acting. Thanks to our source who has asked to remain anonymous, we can exclusively confirm that Corey Feldman is, in fact, the very same Tommy Jarvis who thwarted the Crystal Lake serial killer over 30 years ago. After moving into the program with a new identity, Mr. Jarvis quickly found his big break in Hollywood and opted to forgo the protection offered by his new identity.
This revelation has added a new layer to last week's stabbing incident, giving authorities new ideas for possible motives behind this attack. Although it was believed that Mr. Voorhees had succumbed to his injuries after his rampage, we hear that investigators are not ruling out the possibility that this recent event is somehow related to what happened back in Crystal Lake so many years ago. There has been talk that this failed attempt on Feldman's life came from a possible copycat killer or even, in a slightly less plausible theory, the very same killer from his past.
Could Jason Voorhees really still be out there? Nobody has an answer for that question, but certainly anything is possible, especially in light of these latest revelations. Either way, we are committed to uncovering the truth, no matter how deep this goes. In the meantime, with the symbolic anniversary of his survival coming up next week on Friday, April 13th, we wish Corey Feldman a quiet and speedy recovery in the wake of this brutal attack.