Going Out of Business: Captain Spaulding's Last (Murder) Ride
The popular roadside tourist attraction, famous for its fried chicken and gasoline, will be closing its doors.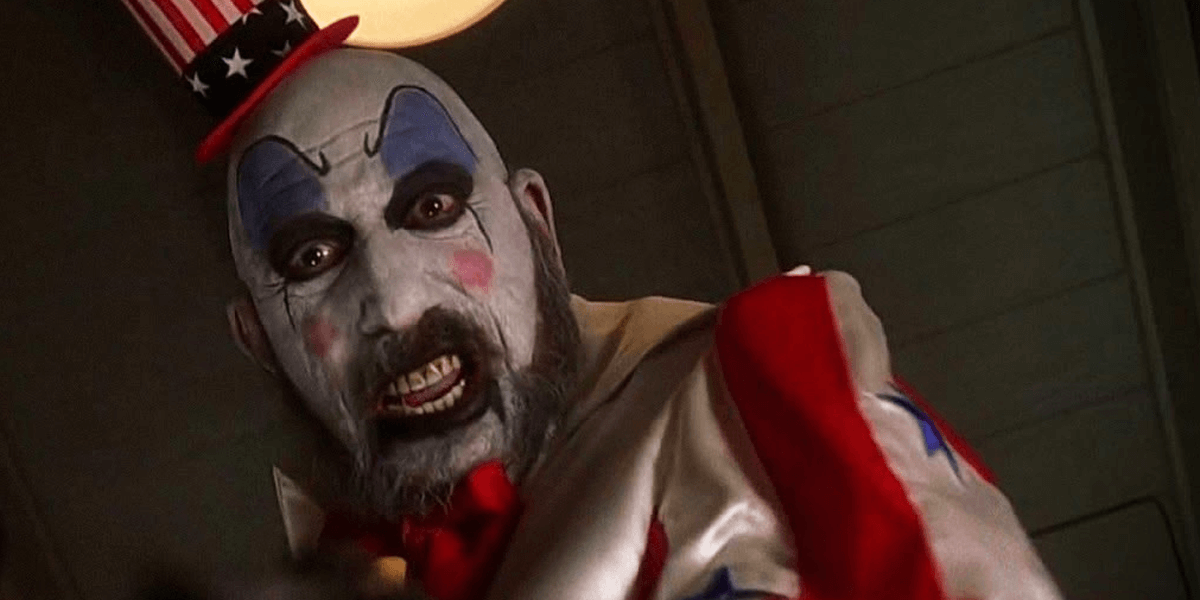 The Rotting Corpse is a weekly satire column dedicated to poking fun at our many horror favorites. For daily horror news and updates, be sure to check out the Dead Entertainment home page.
---
If you're a Texas resident, you have no doubt heard the commercials. "Exit 13 off Route 1 at Ruggsville," they tell us every time we listen. Yet it wasn't only tourists who found time to stop at Captain Spaulding's Museum of Monsters and Madmen. The local attraction most famous for fried chicken and gasoline was a popular destination for travelers and residents alike. Today, we bring the sad news that Captain Spaulding will be closing his doors for good, thanks in no small part to numerous health and safety violations.
Small business owners in the heart of Texas have been struggling lately with stricter enforcement of business regulations, and unfortunately being a treasured local pitstop isn't enough to slip under the radar. The museum, known for its famous Murder Ride, houses all kinds of exhibits and oddities related to serial killers and other nefarious incidents. Whether you are a history buff or just a passer-by with a taste for the depraved, Captain Spaulding's Museum of Monsters and Madmen really was fun for the whole family.
Sadly, the ride must come to an end in the wake of the facility's most recent inspections by state regulators. Although you won't find anybody in the area who has anything bad to say about Spaulding's delicious fried chicken, health inspectors apparently disagreed after their visit, as the owner was cited for 4 different violations. The disturbing report outlined numerous sanitation issues, including blood found on and around food preparation areas. The county's residents are just as shocked as we are to learn this.
"Of course these accusations are unbelievable," said local tour bus driver Dorothy Henderson. "I've been coming here for years and the owner never struck me as the type who would neglect his business. I just don't believe them." While the local attraction had been loosely connected to the disappearances of a pair of local couples, it was business as usual for Spaulding as he had been cleared of any wrong-doing after a brief investigation. Sadly, that was not the case last week after the inspectors filed their reports.
In addition to the health violations, the museum's main attraction was already due to be shut down for other reasons. Captain Spaulding's Murder Ride, part entertainment and part history lesson, recently came under fire for safety concerns when a visitor filed a formal complaint after falling out of the cart during the tour. Although the proprieter explained that the victim was not following the rules at the time, state inspectors found multiple safety flaws and ordered the ride be shut down.
It is truly unfortunate how quickly times have changed for the embattled Captain Spaulding, who went from local treasure to disgraced business owner in the blink of an eye. It really can happen to anybody. However, we will never forget Captain Spaulding's Museum of Monsters and Madmen for all the joy and terror it brought us. We are confident we would be hard-pressed to find anybody who would disagree.