AMC Doubles Down on Decision to Kill Coral
The controversial, purely environmental decision has upset many fans of The Walking Dead for some reason.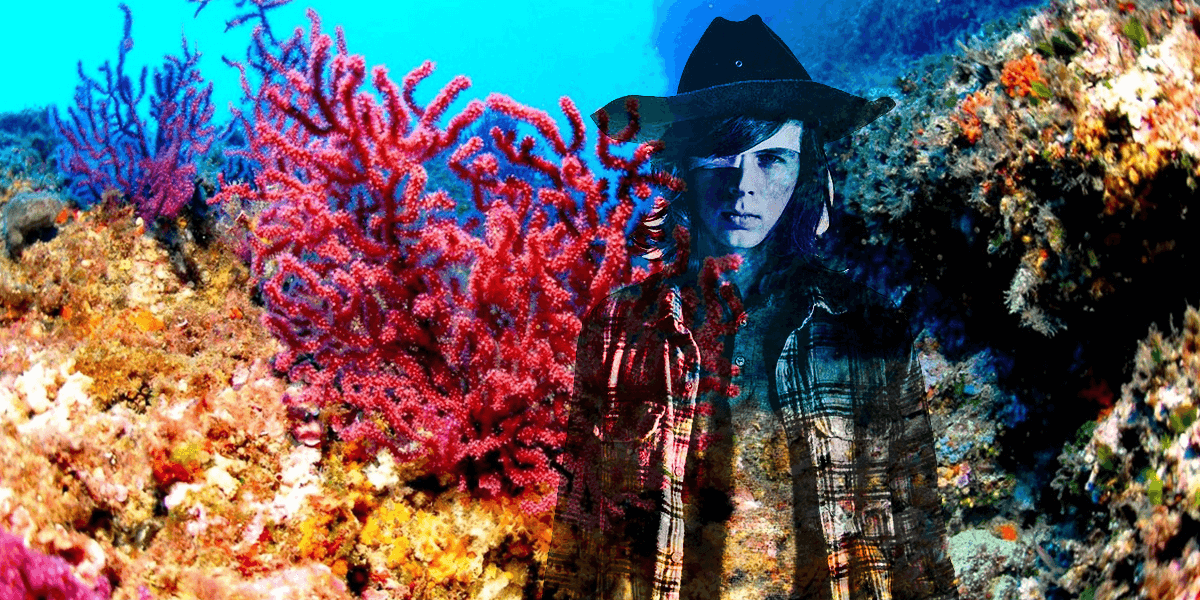 The Rotting Corpse is a weekly satire column dedicated to poking fun at our many horror favorites. For daily horror news and updates, be sure to check out the Dead Entertainment home page.
---
Fans of The Walking Dead have been up in arms about AMC's controversial decision to kill off coral. The plan, which has been widely condemned by fans of the completely-unrelated zombie television show, aims to reduce the amount of coral located off the coast of Florida. The purge of coral is set to begin this Sunday and continue for at least the next 8 weeks, coincidently lining up well with the airing schedule of their flagship series, though that has nothing to do with the channel's plans for the Florida Reef.
Amidst the backlash, AMC released a statement calling on fans of the TV show to wait and see what happens before jumping to conclusions. When The Walking Dead Chief Content Officer Scott Gimple laid out his vision to kill off coral, series creator Robert Kirkman initially had some reservations but quickly came around once he saw what this was all leading to. "I might have had a little bit of trepidation," he said in a recent interview. "But once he laid out to me exactly what his long-term plans were, and the things that come out of it, and the things that it leads to, it was something I got on board with."
Even though this is a purely environmental issue that has nothing to do with the fictional horror series, there have been widespread petitions and movements to boycott The Walking Dead after the plans to kill coral were announced. Ocean preservationists might be very unhappy with AMC's decision, but the conversation has instead been largely dominated by fans of a television show that almost never features coral reefs as a mainstay of its narrative or cast.
The Walking Dead executive producer Greg Nicotero, who is by no means an expert on oceanology, shared his own thoughts on the matter. "It's a beautiful ocean," he commented. "And the people that clearly are upset about losing coral and questioning where the ocean goes without coral — I really do believe that a lot of people will put those feelings aside when they watch this episode [of The Walking Dead] because they're really going to get an opportunity to make some peace with it."
It seems like the creative minds behind the hit television series are banking on the idea that their fans might be too preoccupied with the return of their favorite show to spend much energy worrying about what the ocean might look like without coral when AMC moves forward with their plans down in the Florida Reef. Regarding the environmental decision itself though, Kirkman advises The Walking Dead fans to wait and see what the future holds before assuming the worst.
"I know that some fans online have been very upset, but that's by design," he explained. "We're not supposed to be happy when these coral reefs die. We are supposed to be worried about what comes next, and anticipating what comes next, and stressing about what comes next." All eyes at AMC are now looking ahead to what comes after killing off coral and how to make that decision count. "Our job is to now pay that off and fulfill that interest, and prove that this was a decision worth making. That's what we've got to do," Kirkman explained.
Although it has nothing to do with the widespread outrage over the decision to kill coral, the production team behind The Walking Dead is hoping that killing off a major character on the show can mitigate some of the damage caused by this and hold fans over long enough to see how this plays out in the long-term. It seems like fans of both coral reefs and The Walking Dead will have to wait and see what Sunday brings.