Untitled Deadpool Sequel Trailer is Melting Minds Worldwide
Site correspondent Wade Wilson is on location with the latest on this developing situation.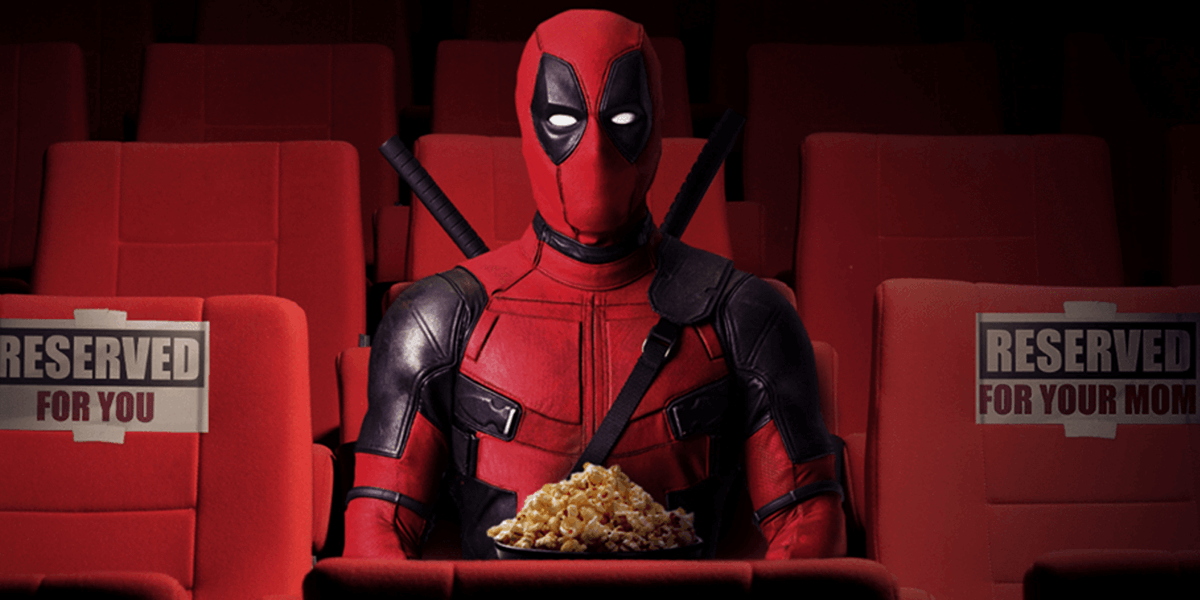 The Rotting Corpse is a weekly satire column dedicated to poking fun at our many horror favorites. For daily horror news and updates, be sure to check out the Dead Entertainment home page.
---
Editor's note: Our regular zombified contributor did not report in this week, but we received this submission instead for your Friday reading pleasure. The views and opinions expressed in this article are those of the author and do not necessarily reflect the official policy or position of Dead Entertainment. As such, we reserve the right to present this article in its original, unedited state to shed light on the growing epidemic of mental illness in comic book characters that rages on in our country.

Reporting LIVE from the back of a broken-down chimichanga truck located directly in front of The Pleasure Chest in the Upper East Side of Manhattan, comes one-time Dead Entertainment guest editorialist and correspondent, Wade Wilson, with news that is just now breaking! Wade?

Thanks, Liefeld. Hi, Rob! Right now, we are following a developing story of worldwide attacks unfolding on the minds of comic book readers and moviegoers alike. Initial reports indicate that the cranial-siege began during the early hours on Wednesday morning when 20th Century Fox unveiled their latest advertising efforts for the upcoming, Academy Award-contending Yeah, right... biopic, Untitled Deadpool Sequel, and the unrest has yet to show any signs of letting up.

We have received roughly 14 million unconfirmed reports That makes no sense of individual's heads literally Figuratively exploding as the brand-new Actually, this is old news movie-trailer concludes its two-minutes and ten second runtime. The neighborhood police and fire departments have been joined on the scene by [agents of] S.H.I.E.L.D., S.W.O.R.D., the X-Men, Avengers, Defenders, and Justice League You are aware that the Justice League are fictional funny-book characters, right Wade? in an effort to maintain order.

Moments ago, we spoke with Mr. Stan Lee Obligatory Cameo, a local comic-strip writer and witness, and he had the following to say about this ongoing ordeal:

[blockquote-0]

A truly terrifying description of the events that have taken place over the last few… – Wait! Hold up!

WHAT THE SHIT, STAN?! I'm over here reporting the #Fake NEWS and you have the wrinkled balls to contradict my Fictional story? All this, after I brought you to your favorite strip club for your 95th Birthday and let you DJ?! I understood that reference – and that one, too.

Man, I thought we were tight like a Beat It-jacket but you're just a smooth [old] criminal! You're out of line, Wade! Stan is cool in our book!

Stannie, ain't okay, ain't okay, ain't okay, Stannie! Ya' got it!?

What's with all the Michael Jackson references?

'Cause this is Deadpool - Deadpool's night! And no one's gonna save you, from the beast about to strike!

Um.. Okay?

F#@k this! I am a beauty queen from a movie scene and I am the one!

Okay, you've officially lost it!

I don't have to put up with this! I quit this shitty website – and you can keep your fat paycheck, too! lol "paycheck"

Instead, go read Bloody… [REDACTED]

We're sorry for that outburst from a clearly mentally-disturbed individual. Getting back to the point of his rambling and incoherent attempt at journalism, Deadpool 2, which is directed by David Leitch, written by Rhett Reese and Paul Wernick, and stars Morena Baccarin, T.J. Miller, Leslie Uggams, Brianna Hildebrand, Zazie Beetz and Josh Brolin, hits theaters on May 18th 2018.

Sound off below if you enjoyed the above trailer!