Silver Shamrock Novelties Forced to Recall Halloween Masks
Company forced to take action after numerous reports of defective masks.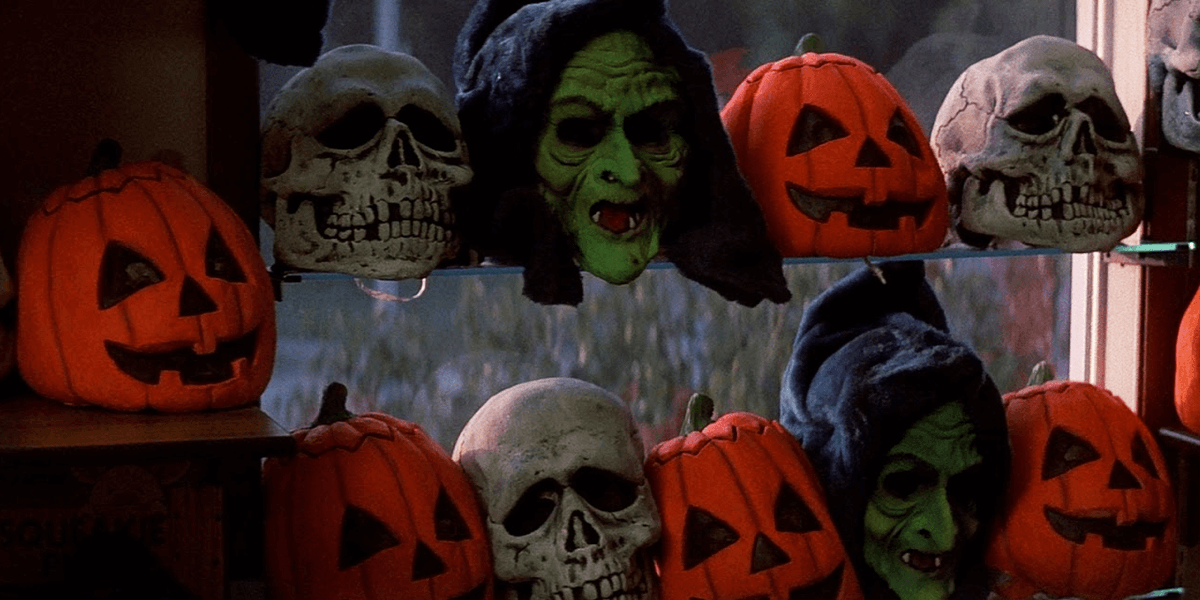 The Rotting Corpse is a weekly satire column dedicated to poking fun at our many horror favorites. For daily horror news and updates, be sure to check out the Dead Entertainment home page.
---
SANTA MIRA - After months of radio silence from the local novelty company regarding a myriad of reported issues, Silver Shamrock Novelties has finally decided to completely recall a number of its mask collections. The California-based company saw nothing but dollar signs last October with the emergence of its hugely-popular jack-o'-lantern, skull, and witch lines of masks. Sales for these items numbered in the thousands, which is quite a feat for the small, tight-knit west coast community. Unfortunately for residents of Santa Mira, these masks were riddled with quality control issues and sparked public outrage as company owner Conal Cochran refused to address any complaints over the span of the last several months.
"It's too little, too late," said local teacher Lauren Woods. "This is just another case of corporate greed, where the rich are happy to take our money but refuse to have any accountability when it comes time to fix their mistakes. They're exploiting us, they really are." In the meantime, residents have been taking action in the form of official complaints to the Better Business Bureau, where the company's rating has fallen to a D-minus in light of this recent backlash. The top complaint categories about Silver Shamrock Novelties on the business rating website include Complaint Volume, Unanswered Complaints, Unresolved Complaints, Complaint Resolution Delayed, and Failure to Address Complaint Pattern.
Supporters of the novelty company had a different perspective. "The public needs to stop interfering with private businesses," said Santa Mira councilman John Henley. "Silver Shamrock Novelties has been a huge boon to our town's economy, not to mention a job creator. If you think you can run a company better, then you are welcome to open up your own." When asked about Cochran's private android workforce, the councilman had no comment and abruptly ended the interview. Henley's remarks did not resonate well with the community at large, as it has been known for some time that the novelty company had laid off a number of workers in favor of automation, thanks in no small part to advancements in artificial intelligence.
There is no denying the efficiency and precision of such a workforce, but just who is responsible when such dubious defects make their way into consumer products? The official press release unfortunately had few answers regarding these concerns. "It has been brought to our attention that three of our recent mask collections suffer from a few quality control issues," the statement reads. "While we regret any minor mishaps that may have occurred as a result of these defects, we have been dilligently working around the clock to correct our mistakes and ensure that we will deliver only the highest quality products moving forward. We have opened up our own investigation into these matters and we will be offering replacement masks free of charge. We hear you and we will do better."
We reached out to Cochran at his residence in hopes of learning what specific improvements he plans on making to pull his company out of this public relations disaster, but he was unavailable for comment as he was leaving for a private vacation to Europe. While abroad, he plans on visiting Stonehenge in England, an annual tradition for the wealthy business owner when it's not his favorite time of year, Halloween. In the meantime, residents are urged to return their masks as soon as possible for their own safety.
Reports of occultism within the company are largely unfounded, but the Halloween masks still pose a danger to consumers and this recall should be taken seriously. More on this story as it develops.