Morning Drive Turns Deadly for Local Family
Residents are divided as routine seatbelt checkpoint leads to fatal mistake.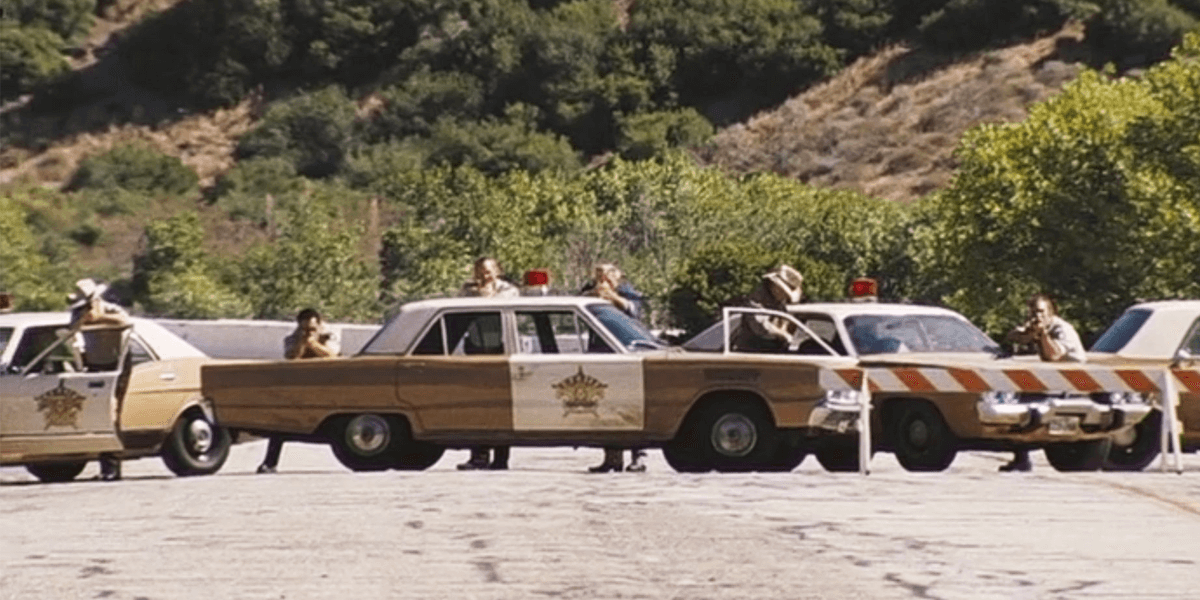 The Rotting Corpse is a weekly satire column dedicated to poking fun at our many horror favorites. For daily horror news and updates, be sure to check out the Dead Entertainment home page.
---
DEADWOOD – Tragedy struck Panola County, Texas earlier this week in what was supposed to be a routine seatbelt check. As part of a statewide safety initiative, officers from the Ruggsville Police Department set up on the highway to watch for any potential safety violations, with an emphasis placed on seatbelt enforcement. A few unlucky travelers received tickets for various violations, but for one group on the road, the stakes were much higher in what would become a matter of life and death.
A beloved local family, known to area residents as the "Firefly Clan," was traveling down the highway in a Cadillac Eldorado when they came across the checkpoint and, according to witnesses, quickly reduced their speed out of caution. Among those in the vehicle were Vera-Ellen Wilson, Johnny Lee Johns, and Otis B. Driftwood, who are all small business mainstays in the little town of Deadwood. Johns, also known as "Captain Spaulding" or "Cutter" to some, was well-liked in the community and ran a popular tourist stop. You won't find a resident in this town who hasn't heard of Captain Spaulding's Museum of Monsters and Madmen, famous for its fried chicken, gasoline, and "Murder Ride" attraction. Wilson and Driftwood, on the other hand, embraced the country life, running a farm and butcher shop on their family's vast acres of land.
A witness watched in horror as the scene at the safety checkpoint unfolded. "Yeah, I saw them traveling up the road there," said local resident Darlene Mason. "Boy, those folks really loved life. They [were] laughing and having a great time, blasting 'Free Bird' and they [were] really just all smiles on that beautiful day." There was not a cloud in the sky on that bright Texas morning, a stark contrast to the encounter that awaited them on that tragic day. Mason continued, "So as they [were] approaching the checkpoint, you see, little Baby Firefly, oh, bless her heart, reached for her seatbelt then all hell broke loose." Reports from the county prosecutor's office indicate that the police at the checkpoint were in a state of tension as the vehicle approached. Officer Ray Dobson was among those on duty that day and caught a glimpse of Wilson reaching for her seatbelt before he made a devastating mistake.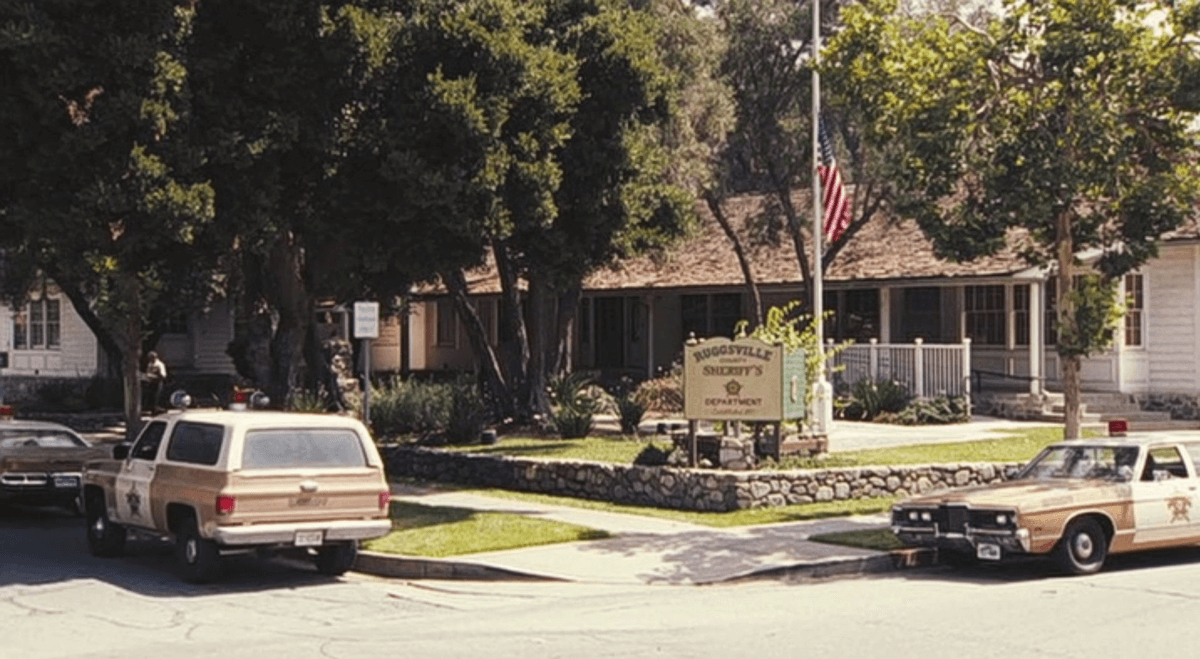 According to a statement submitted to the investigation, the morning's heavy sun glare shined on the seatbelt and Officer Dobson misinterpreted the reflection as a weapon. The tense situation got the better of him as he opened fire on the approaching vehicle, and his fellow officers quickly followed suit. When the gunfire finally ceased, it soon became clear what a horrible mistake that was. No weapons were found in the vehicle or on the family members' bodies. The aftermath of this tragic incident has since taken over most of the dialogue across Panola County. Some residents believe that the misunderstanding was unacceptable, while others have taken a more forgiving approach to the officers who were at the scene. In a press conference outside of the Ruggsville Police Department, Sheriff John Quincy Wydell spoke to reporters and took a hard stance defending his men.
"You listen to me and you listen good," he spoke frankly. "Anybody who has the nerve to criticize these officers have no idea what we go through each and every day while wearing this badge. Only the good lord can judge us. Are we crystal?" The sheriff continued with more fiery words, "Not only did we do the right thing, the public needs to understand that we can't have animals running all over with no seatbelts. The law has no mercy for those who can't follow safety protocols." These words have the citizens of Deadwood divided and everybody we spoke to was eager to give us their own take. One resident who wished to remain anonymous told us that he was "utterly disgusted" and referred to the Ruggsville Police Department as "disgraceful." However, local farmer and Bitcoin investor David Jones had a harsher take on the situation, "Well, if they were wearing their seatbelts, this would have never happened."
The latest report from the Panola County prosecutor's office indicates that the investigation found no wrongdoing in this matter and announced that no charges will be filed.