Local Camp Owner Hopes to Fulfill Life-Long Dream Vacation
Small business owners rarely find time to take vacations these days.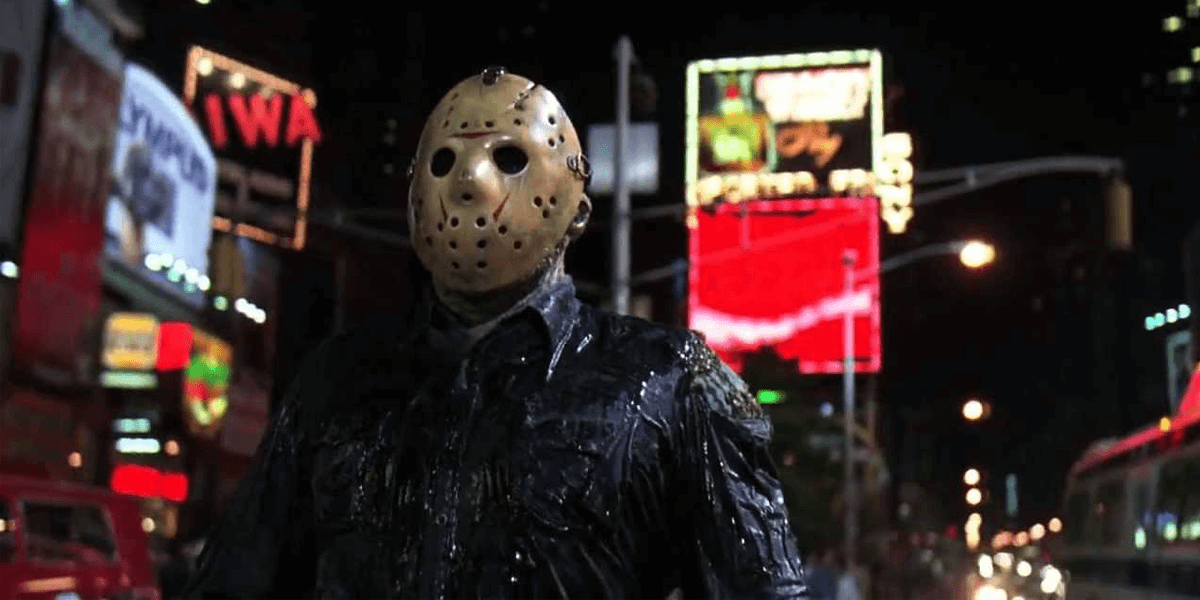 Image via Paramount / CC BY
---
The Rotting Corpse is a weekly satire column dedicated to poking fun at our many horror favorites. For daily horror news and updates, be sure to check out the Dead Entertainment home page.
---
CRYSTAL LAKE - As we say goodbye to 2017 and move on to the new year, one local resident is hoping that 2018 will slow down enough to give him a long-deserved break. "You know, 2017 was a pretty busy year for me. Lots of counselors to kill, and vagrants too. I mean, why do they keep coming here? They've tried to reopen the camp at least two or three times. Locals even renamed it 'Camp Blood.' Would you send your kids to a place called Camp Blood? It's like they want to die or something," said local businessman Jason Voorhees, proprieter of Camp Crystal Lake. "I guess I shouldn't complain, business is booming. Most people would kill for the position I'm in." Mr. Voorhees has been conducting his trade in the area since 1979 and has yet to take a single vacation during that time. "I usually stay pretty busy throughout the year planning out the next group party at the camp, but the last few years have especially been hell. I just need some space. It's getting to the point where I want to crawl back into my grave for a while!" Indeed, 2017 was no exception as his number of clients was easily in the dozens, a record high only beaten out by 2015 due to there being three Friday the 13ths that calendar year.
With two more Friday the 13ths happening again this year in April and July, Mr. Voorhees is hoping to skip out on at least one of them, allowing himself to take the dream vacation he has been planning for the last several years. "I don't get a chance to leave the camp too often. I have to care for my elderly mother and she tends to be very demanding. I can never seem to get ahead of her needs. I once visited a friend in Springwood, Ohio, but it was pretty boring and I honestly just slept most of the time. One place I got to visit briefly on a business trip that I absolutely fell in love with was Manhattan," he stated. Dressed in a blood-splattered 'I Love New York' t-shirt, the excitement in his voice was evident, even though we were unable to see his face beneath his hockey mask. "I've always wanted to go back there and soak in all the sights... the Empire State Building, the Statue of Liberty. I may have taken Manhattan, but I definitely didn't get to take in all of the culture! So that's for sure going to be my New Year's resolution: try to take a vacation and have a little me time for once. All of these kids will just have to find somewhere else to engage in their pre-marital sex and illegal drugs this year."
At interview time, Mr. Voorhees excused himself to slowly walk towards a visiting group with his trusty machete in hand. This reporter is hoping that vacation comes soon for this local business owner!