Feast on the Day of the Dead: Bloodline Trailer
Our first look at Hèctor Hernández Vicens's remake of Romero classic.
By Ray Morse

When we think of zombies, there is really only one name that stands as tall as the genre itself and that name belongs to the man responsible for creating it: the late and great, George A. Romero. Since 1968, his "...of the Dead" films have captured the imaginations of fans and filmmakers alike, inspiring legions of ghouls to shamble along to his unique death march.
Joining the ranks of the dead is film director Hèctor Hernández Vicens with his grizzly reimagining of George A. Romero's cult classic, Day of the Dead. Also infected are writers Mark Tonderai & Lars Jacobson and cast Sophie Skelton, Johnathon Schaech, Marcus Vanco, Jeff Gum, Lorina Kamburova, Nick Loeb, Rachel O'Meara, Debbie Sherman, Luke Cousins, Nathan Cooper, Lillian Blankenship, and Cristina Serafini.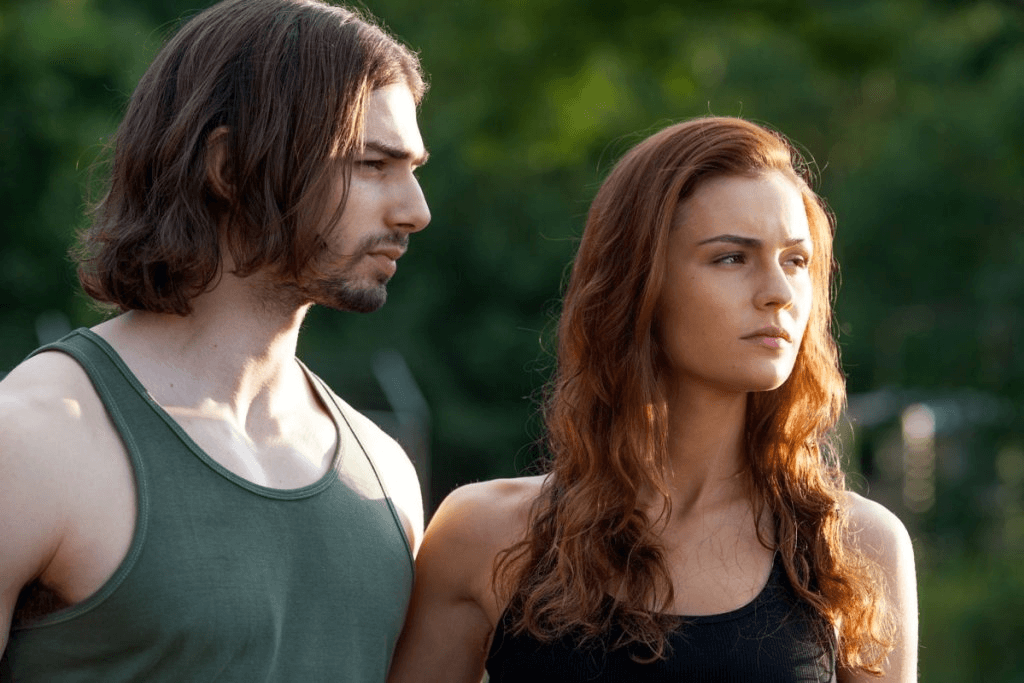 Set to premiere January 5, 2018 in theaters, VOD, and Digital HD, Day of the Dead: Bloodline is described as "a post-apocalyptic, zombie-filled world where a former med school student is tormented by a dark figure from her past. The only thing is, he's a half-human, half-zombie hell-bent on destroying her world."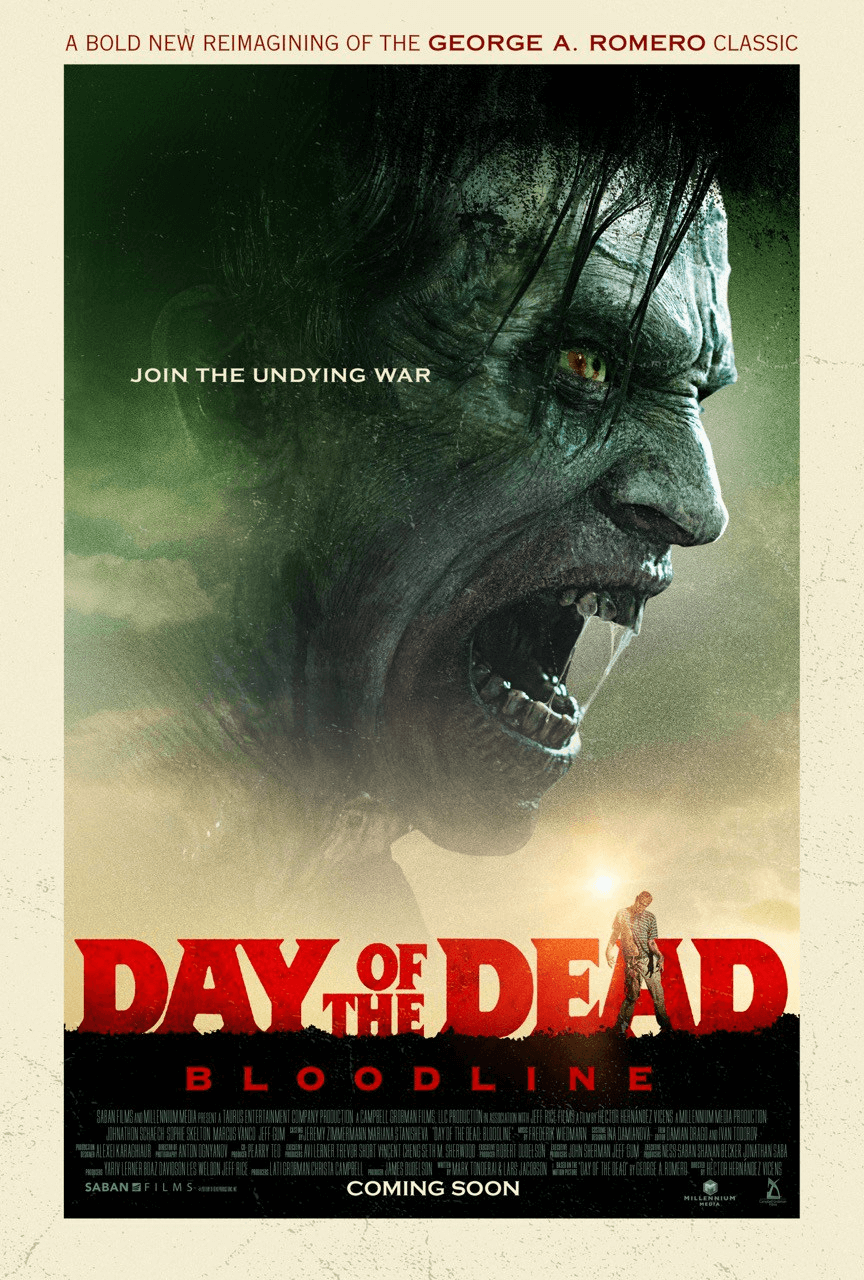 Poster artwork, courtesy of Bloody Disgusting.