Dead Entertainment Monster-Mania Autograph Giveaway
Enter below for a chance to win a John Carpenter autograph!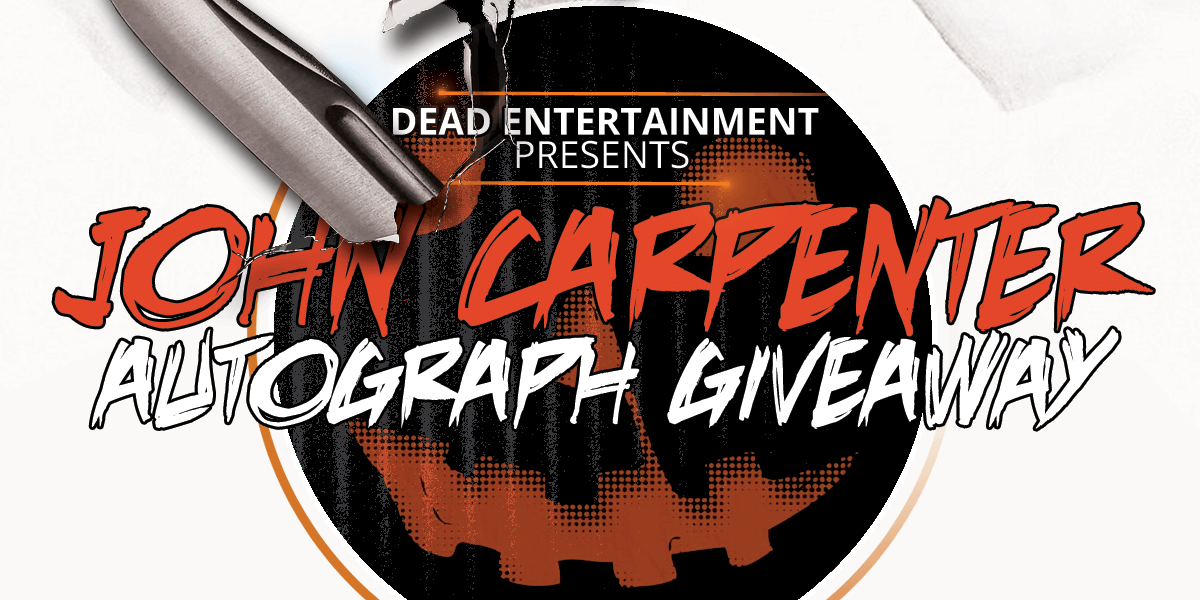 Thank you for visiting Dead Entertainment! As long-time Monster-Mania goers, we all have one thing in common: we love horror. Our website is all about delivering great horror content to fellow horror fanatics, keeping you up-to-date with all of the latest news and providing interesting reading, watching, listening, and more. We're doing a giveaway here from Monster-Mania to help get our name and site out there to people who are as dedicated to horror as we are. Plus, everyone loves a good giveaway so why not?
To celebrate this year's upcoming Halloween sequel, it was only fitting to decide on offering up a John Carpenter autograph from Monster-Mania for our first sweepstakes of 2018. We will be getting the autograph in-person at the convention and one lucky winner can claim it as their own. To enter, log in to our contest app embedded below for your first entry, and take advantage of earning additional entries by liking/following/subscribing to our social media pages as instructed. Check out what we have to offer and stick around. We've got a ton of great stuff coming in 2018 and beyond.
Dead Entertainment John Carpenter Autograph Giveaway