"Let the Corpses Tan" in This Homage to 70's Italian Films
Check out the trailer for this exciting throwback to classic Italian cinema.
It's no secret that the staff here at Dead Entertainment are huge fans of 1970's and 80's Italian cinema. As such, we are excited to share the new U.S. trailer for the latest film from married French-Belgium directing couple Hélène Cattet and Bruno Forzani, Let the Corpses Tan.
The film is described as "a glorious homage to 1970s Italian crime films" such as Caliber 9 and The Italian Connection. However, the style of the film can't help but invoke nostalgia for other Italian horror films such as Zombi 2 and Burial Grounds and even Sergio Leone's classic Western The Good, the Bad and the Ugly. It also helps that legendary composer Ennio Morricone has created the score for Let the Corpses Tan.
The plot revolves around three thieves hiding out after a heist, who are then locked into a violent and unpredictable shootout after a twist of fate.
After stealing a truckload of gold bars, a gang of thieves absconds to the ruins of a remote village perched on the cliffs of the Mediterranean. Home to a reclusive yet hypersexual artist and her motley crew of family and admirers, it seems like a perfect hideout. But when two cops roll up on motorcycles to investigate, the hamlet erupts into a hallucinatory battlefield as both sides engage in an all-day, all-night firefight rife with double-crosses and dripping with blood. Based on a classic pulp novel by Jean-Patrick Manchette and featuring music by Ennio Morricone, Let the Corpses Tan is a deliriously stylish, cinematic fever dream that will slamfire your senses like buckshot to the brain.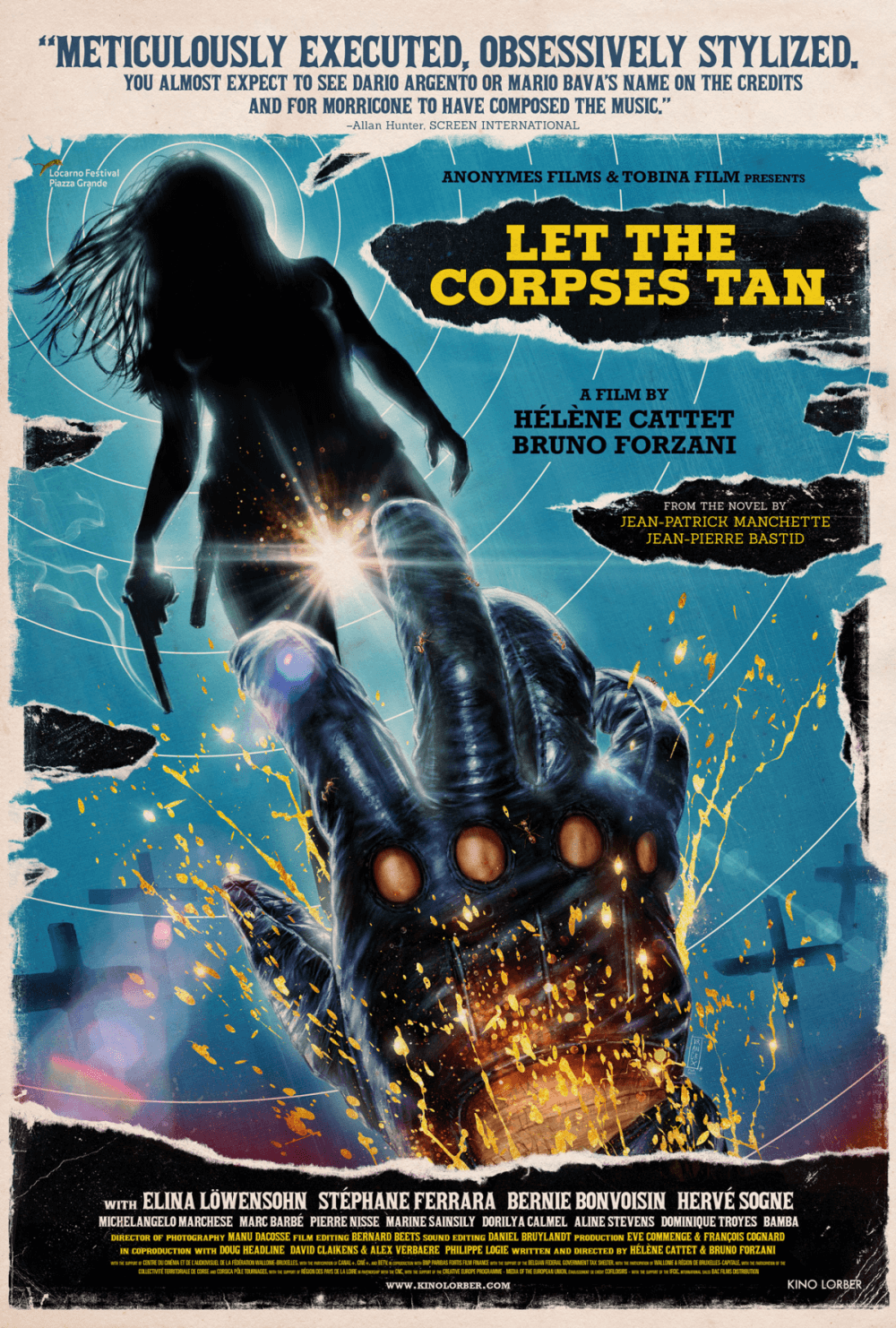 Let the Corpses Tan premiered last year at the Toronto International Film Festival, where it was picked up by esteemed International film distributor Kino Lorber. It is set to be released in late August, although there is no word yet on whether it will get a limited theatrical run or a straight-to-home-video release.
What are your thoughts on the trailer for this vintage-style film? Let us know in the comments below.