The Resident Evil 3 Remake Everyone Assumes is in the Works Might Be in the Works
The new rumors circulating finally have some corroboration, but the clues have been there right along.
By Chris Morse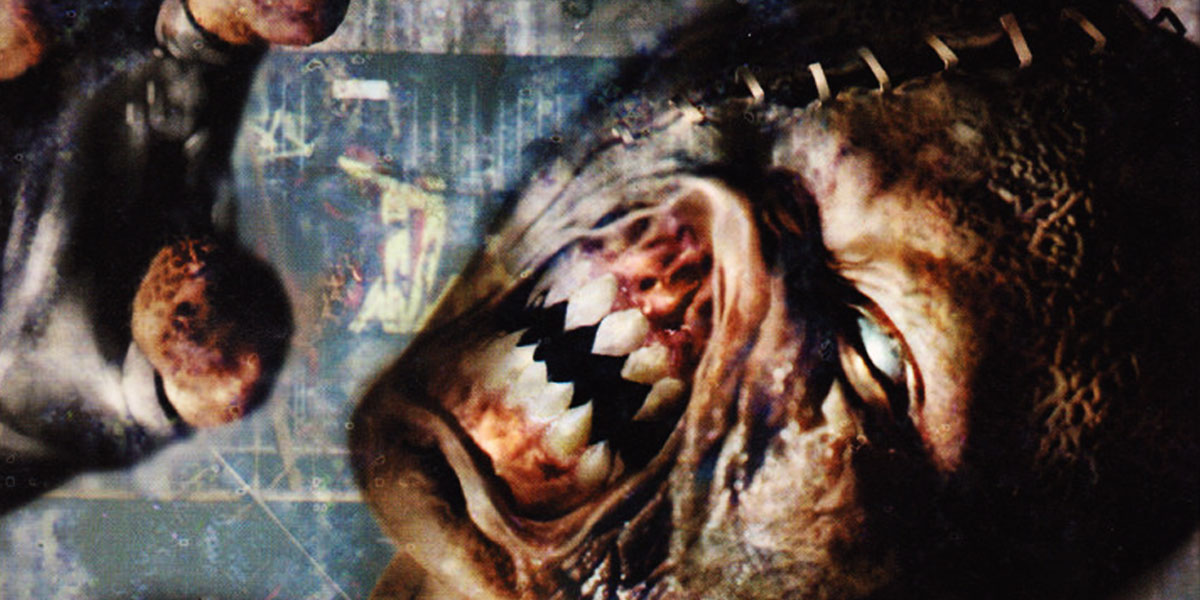 There has been a lot of grain-of-salt-worthy talk about a possible remake of Capcom's Resident Evil 3: Nemesis being announced soon, which seems likely either way, but the level of buzz proliferating today warrants a little more discussion. The chatter recently reignited after YouTube account Spawn Wave posted a video with new rumors, which was picked up by a few outlets with the usual disclaimers. One non-corroborated source is never enough to write home about, but the folks at Eurogamer have chimed in with their own confirmation of the project's existence at least, so here we are.
For starters, another Resident Evil remake has seemed extremely likely right along given the success of this year's Resident Evil 2, but there have been a few other clues to make this more of a firm expectation to happen in the not-too-distant future. As early as August, Capcom touched upon the topic in a financing conference call and teased the possibility of exploring more remakes as part of its business strategy.
"Regarding remakes and re-releases of titles in our back catalog," the transcribed portion of the call stated. "We expect to explore these further with a variety of properties as a part of our strategy to utilize our library of IP."
In last month's annual report from the publisher, the success of the Resident Evil franchise and its recent remake was a major point of discussion, even inspiring talk of revisiting other dormant properties and titles from the company's past catalog. Another survival horror remake would certainly fit the overall strategy with rumors of a reimagined Resident Evil 3 being in development dating as far back as February.
The next major question to answer is, "Why Resident Evil 3?" To a longtime follower of the video game series, it really feels like the next logical choice and almost common sense at this point. The newer titles in the library aren't nearly as dated and the 2002 remake of the original Resident Evil recently received the HD re-release treatment, so that title doesn't seem very high on the priority list. While Resident Evil 4 still holds up rather well, the third game and Code: Veronica are the remaining titles in need of a refresh so it only makes sense to start with the immediate successor to Resident Evil 2.
All that being said, could this remake be announced at next month's Game Awards and might it arrive in 2020? Those are possibilities but largely unconfirmed rumors at this point. While the annual event has become bigger and bigger each year, featuring various announcements and trailers, it's also the only next logical time for such a reveal short of Capcom waiting for E3 2020 to come around. It's a fair guess but little more than a 50/50 proposition at this time.
As for why the reveal wouldn't have happened sooner if the game has been in development for some time, the upcoming multiplayer spinoff Project Resistance offers the best explanation. Announcing a hotly-anticipated remake would certainly distract from that title and it's not smart business to pit two of your own projects against each other. Spreading them out seems like the logical move and that's what we could be seeing here if Capcom has been quietly working on this.
In short, it makes plenty of sense that a Resident Evil 3: Nemesis remake would be in the works and might be announced soon, but that was the feeling even before the latest round of unsubstantiated rumors so fans just have to sit tight and see what next month brings. If no announcement takes places, then all eyes will be firmly ahead on next year's E3 and we all might explode if we have to wait that long. We're ready for this!
Keep your eyes peeled on Dead Entertainment for all the latest news and updates on the Resident Evil franchise, including possible upcoming remakes of beloved titles.