Dan Aykroyd Confirms Bill Murray's Return for Jason Reitman's Ghostbusters Sequel
Up until this point, the actor's return was assumed but not specifically confirmed.
By Chris Morse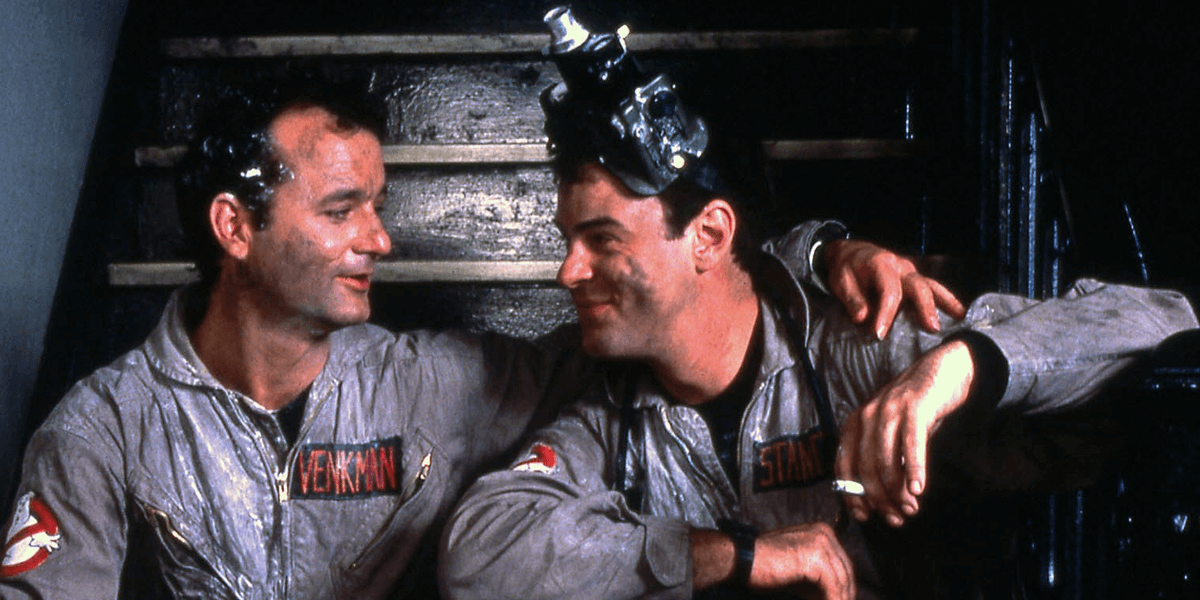 Our favorite stars from the Ghostbusters franchise have been gradually confirming their involvement in Jason Reitman's upcoming sequel, set to debut next summer, but one name has eluded specific confirmation up until now: Bill Murray. While it's been widely assumed that he would be back alongside the other returning actors and actresses, many of the reveals have stopped short of mentioning him by name. That changed on yesterday's episode of The Greg Hill Show.

Dan Aykroyd made a guest appearance on the podcast's most recent episode to discuss his long career and his most iconic scenes from Saturday Night Live, touching upon the new Ghostbusters film in the process and naming Murray as one of the stars who recently finished filming their parts. See below for his quote in full.

[blockquote-0]

And there you have it! You can't have a Ghostbusters reunion without Dr. Peter Venkman, much less a proper passing of the torch to a new generation of young paranormal investigators. On top of all of the other returning names we have heard from over the past few months, we can now officially welcome Bill Murray to the party and all seems right in the world.

[relatedArticle-0]

The confirmed cast of the new Ghostbusters film includes Finn Wolfhard (Stranger Things, Stephen King's It), Mckenna Grace (The Haunting of Hill House, Annabelle Comes Home, Captain Marvel), and Carrie Coon (The Leftovers, Fargo, Gone Girl). The trio make up the core family unit of the story, which is said to follow a single mother and her children with some kind of mysterious ties to the Ghostbusters of old. Exactly how they will come into play remains a mystery.

Early reports revealed that Sigourney Weaver will be returning to reprise her role of Dana Barrett, with a follow-up confirmation indicating that more of the original stars would also be back, including Bill Murray, Dan Aykroyd, and Ernie Hudson. Annie Potts has even said that she is expecting to make a return of her own. The film also recently added Paul Rudd (Ant-Man, Avengers: Endgame) along with young newcomers Celeste O'Connor and Logan Kim.

It stands to reason that Grace and Wolfhard's characters might make up one half of the next generation of paranormal investigators, however they might stumble their way into the ghostbusting business. The main characters are said to be four teens: two boys and two girls. Considering this film will be a direct sequel to the original Ghostbusters, we will likely see a passing of the torch a way that directly connects to the story and characters we still love to this day.

The new Ghostbusters sequel is written by Gil Kenan and Jason Reitman, with the latter also directing, and will hit theaters next summer on July 10th, 2020. Stay tuned to Dead Entertainment for all the latest news and updates on this film.