Dead Beats: A Look at Danny Elfman's Oingo Boingo
From musical theater troupe to rock band, there is a lot to appreciate here.
By M.T. Bates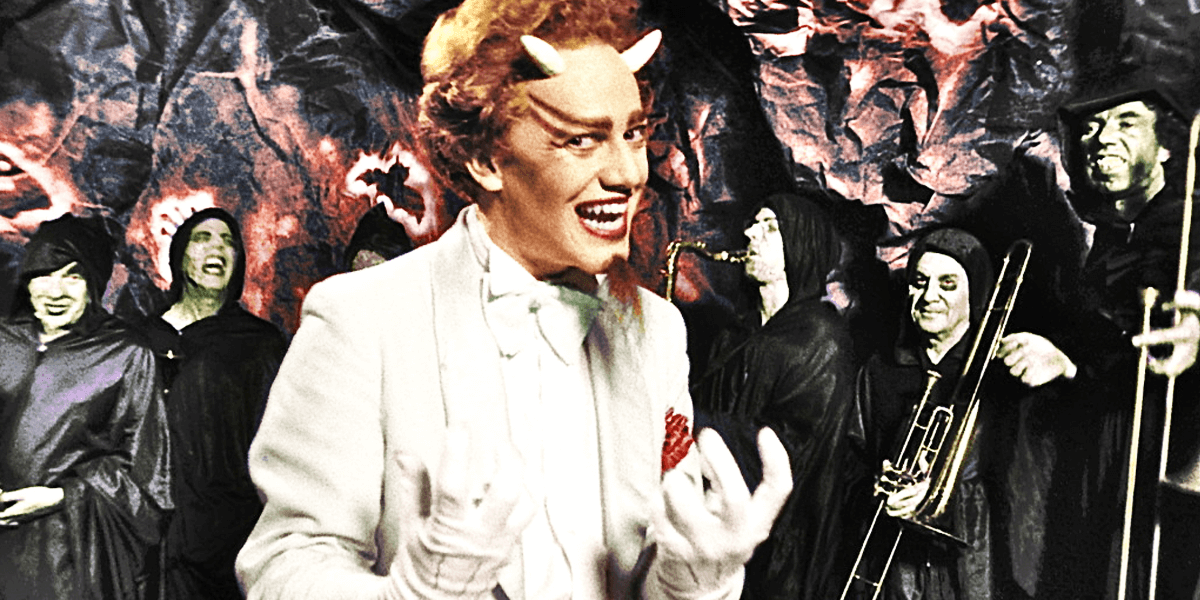 When the thought of mainstream horror music is brought up, most minds would typically think of Rob Zombie or Alice Cooper. Many musicians have latched on to the horror rock subgenre and have been able to garner moderate success and a decent fan base, such as Lordi, GWAR, Revolting, and Municipal Waste to a lesser degree, plus plenty of others. Many of these bands have already been featured here on Dead Entertainment.
All things considered, Alice Cooper was truly the driving force behind this subgenre and really popularized it, but back in the '70s, a new experimental band fronted by a man who would become one of the most iconic and beloved movie composers of all time was gaining ground and getting ready to burst on to the scene in a big and very unique way.
To call Oingo Boingo strange is an understatement. Their mix of ska, new wave, rock, and everything in between is truly a special blend of insanity. When you throw in a horror element, which they often did for many songs, what you are left with is a horror band that was never known for being a horror band.
Of course, most listeners are familiar with their two biggest hits in "Weird Science" and "Dead Man's Party." Both are classic examples of what made the '80s so eclectic and special when it came to music. These are both horror-themed songs, so why are they never brought up whenever the topic of horror bands is broached?
The band was never solely horror-focused but they created enough tracks in their tenure as a band where they deserve a proper spotlight. Horror, in reference to this band, refers to dark, macabre lyrics and anything else referencing horror elements or even science-fiction.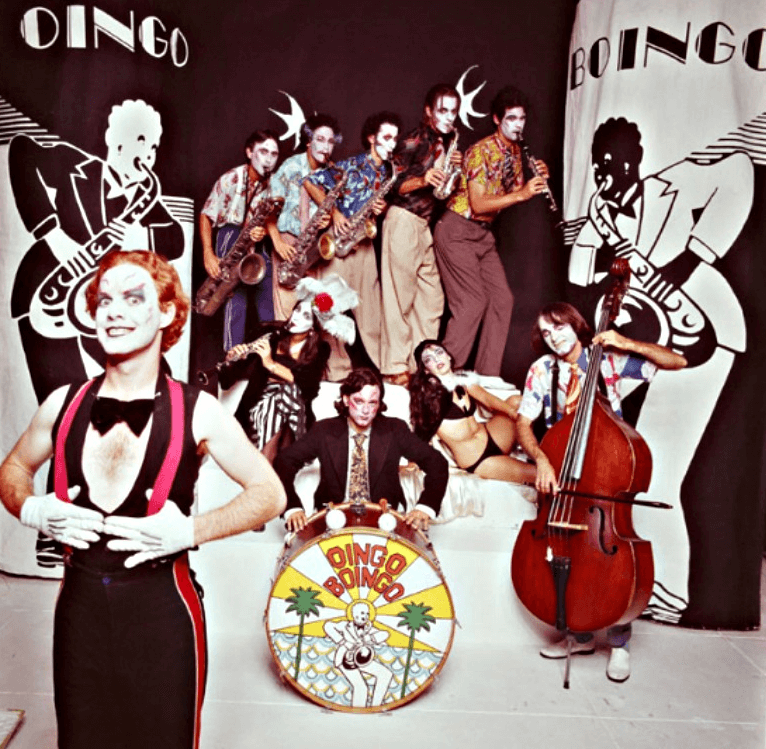 Oingo Boingo's debut album, Only a Lad, actually leaned more on the political and controversial side, but the title track told the warped story of a sociopath named Johnny. So, while it may not be horror in the traditional sense, this song was a foreshadowing of things to come from the band and helped round out a strong debut album. Johnny easily could have starred in a Maniac-type movie, given the song's lyrics.

Nothing To Fear dropped in 1982 and it somehow managed to up the weirdness. This sophomore effort, while not as accessible as the debut album, skirted the line of horror and sci-fi imagery with tracks like "Grey Matter," the title track, and "Reptiles & Samurai." Interestingly, the single "Wild Sex (In The Working Class)" can be found on the Sixteen Candles soundtrack.

The band wouldn't dive into darker imagery until the following year. These first two albums were really just stepping stones for the band, allowing them to find the footing that would eventually allow them to create some truly bizarre tracks.

1983's Good For The Soul saw a few changes to the stylings of the band. Musically, it is a generous mixture of the first two albums while, vocally, it sees Elfman pull back a little. The album's highlight comes from The Island of Dr. Moreau-inspired "No Spill Blood." It's a fascinating choice but one that works and tends to be the catchiest on the album.

"Nothing Bad Ever Happens To Me" is really a macabre song about a man who ignores all the problems around him because they do not directly affect him. "Dead or Alive" depicts a man living in a world that one could only assume is plagued with zombies. It's the strongest horror effort to date by the band and really paves the way for even more horror-themed songs beyond that point. Finally, "Pictures of You" paints quite a deranged story of a relationship that is definitely anything but normal. The lyrics truly render some dark imagery.

1984's So-Lo saw a stronger return to heavy social commentary tracks with very minimal horror efforts, but 1985's Dead Man's Party really changed things up. This was an album you could move to and it probably saw the most commercial success, as songs from this album showed up in plenty of movies and TV shows such as Back to School, Stranger Things, Donnie Darko, and Weird Science.

The latter song was written specifically for the movie and it was something that Elfman later regretted, despite the song being the band's biggest hit. He was never a big fan of the song and felt like it never fit in with the band. He despised the video for the song they shot as it was the only video the band did that he had absolutely nothing to do with. Most fans would disagree. The mad science theme the song conveys always seemed to fit in with the horror and sci-fi themes you could find on previous tracks. Weird Science is a quintessential '80s song, like it or not.

"Just Another Day" might be their darkest song to date that also happens to be backed by one of their best arrangements, music-wise. It's a tricky song, since the music is so upbeat and catchy, but the lyrics are almost downright depressing. It imagines being alone when everyone else burns from the end of the world, all while dreaming of "life underground." It's a sad song that conjures up some intense feelings when you actually stop and hone in on the lyrics. Songs like this are a staple in the band's discography and Elfman's lyric writing.

"Dead Man's Party" is without a doubt the band's second most recognized and iconic song. The lyrics are fun, catchy, and a bit more lighthearted than the previous horror-themed efforts that came before it while the music is a perfectly-melodic blend of guitar, bass, keyboards, and brass. It is yet another perfectly-arranged song in terms of the music and hearing it just makes you smile. This song is a must-play at any Halloween party and any party that doesn't play it has failed.

A very unique song in terms of Elfman's vocal styling, "No One Lives Forever" is more of a spoken-word sort of song for all the main verses. When added in with the darker-themed music, it blends wonderfully to help convey the deeper meaning the song tries to put forward to just enjoy the present instead of fearing the inevitable future. It's a fan-favorite song for good reason.

[blockquote-0]

These are truly lyrics one should live by, even if they are depressing.

1987 brought us Boi-ngo and this album starts off with one of the band's most underrated songs, "Home Again." While not horror-themed in any way, it is a fantastic way to start the album. Great horn arrangements really set this song above the rest on the album. In fact, none of the songs on this album carry any kind of horror theme but that is no reason to skip it. It has a great sound and even a few hardcore '80s songs such as "Pain." One listen should be enough to pull you in with all of the '80s sound effects and motifs.

The band would take a break until 1990 before we got Dark at the End of the Tunnel and the sound and feeling of this album stood out. The opening track, "When The Lights Go Out," will definitely get you nodding your head. The music and vocal style is lower than a lot of previous songs, which seems appropriate as the song depicts how everything changes in the dark, sometimes for the better and sometimes not.

It is the second track that truly sets this album apart from the rest. "Skin" is hands-down one of the greatest songs from this band overall. From the vocal stylings to the lyrics and arrangement, it is a powerful melodic blast. It's a slower song that is able to highlight everything this band has been doing right over the years. There are many ways you could depict the meaning of this track, so that is best left to everyone for their own interpretations, but if you finish reading this article and have any kind of takeaway, it is that "Skin" deserves an immediate listen.

"Flesh N' Blood" might sound familiar to anyone who has seen Ghostbusters 2. It's a funky song with an upbeat bass line, which ends up being one of Oingo Boingo's more simple songs when compared to their past tracks. Another song that is underrated and doesn't seem to get a lot of recognition is "Run Away (The Escape Song)."

It always seemed as though it was supposed to be the '90s equivalent to "Dead Man's Party" with its catchy hooks, intoxicating horns, brass arrangements, and ability to get your whole body moving, but it never really caught on in that way as it wasn't one of the four singles this album produced. It is a shame considering how great the song is.

Finally, in 1994, the band's final studio album, titled Boingo, was released. This is by far the most unique album in their discography and you see that right away in the 8-minute opening track, "Insanity." Commanded by Elfman's powerful vocals, booming drum tracks and children backup vocals help tell a creepy story of hypocrisy in its many forms.

Immediately after, "Hey" is another 8-minute track but is a far cry from how the first song sounded. This one is all over the place in terms of sound and style. It is '90s to its core and, throughout the song, it goes from mellow to an erratic, almost Primus-like sound. The main riff that drives the song, however, really helps make it amazing. It's a long one but definitely one that should not be missed.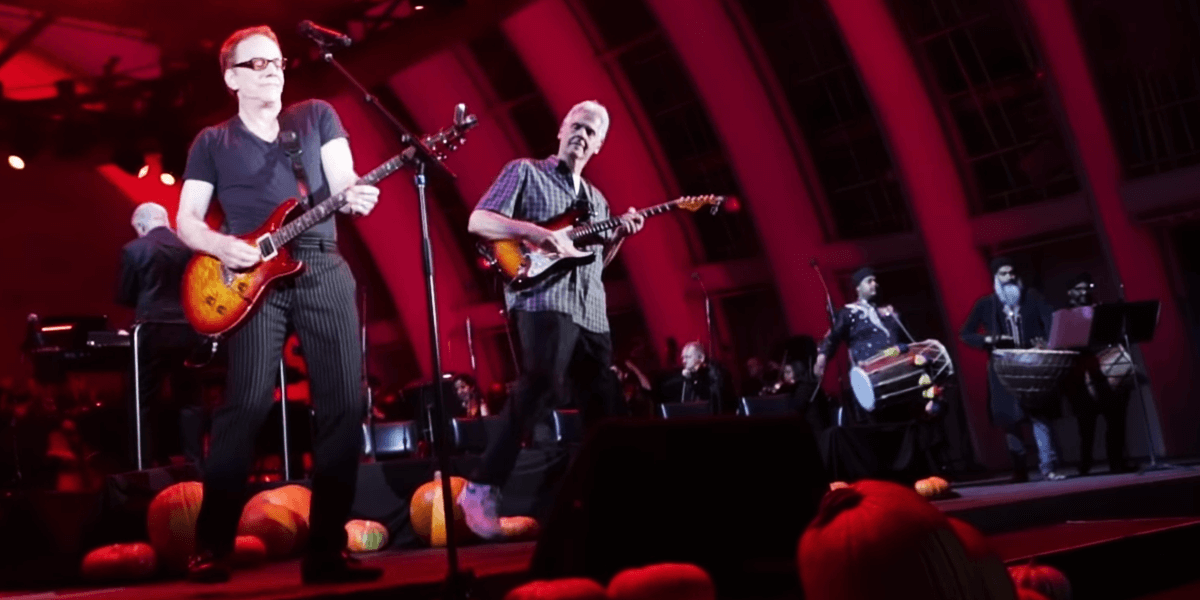 Some acoustic tracks pave the way for another 9-minute track titled "Pedestrian Wolves," which throws back to their '80s sound, before we get to what might be the highlight of this album, "Spider." Both musically and lyrically, this song is beautiful but also dark and painful, especially for anyone who has loved and lost before when it is hard or impossible to move on. It might be the most powerful song Elfman has ever written.

This album also sees a strong return to the politically-charged Elfman that was so prevalent in the early years of the band. "War Again" has a message that would have fit in so perfectly during the Vietnam War era. A song and message like this truly embodies what horror really is.

[blockquote-1]

Nothing should scare any human more than just the thought of war and "War Again" is a perfect addition to an album containing so many truly meaningful and powerful tracks.

In what might be the most appropriate song for Oingo Boingo to cover, "I am the Walrus" rounds out this amazing album and comes in as one of the best cover songs this author has ever heard. If you are a fan of The Beatles' original version, then by all means give this one a listen. You will not be disappointed.

Lastly, it's worth touching on the Boingo Alive album from 1988. It's a unique, double-disc live album but without an audience. The sound production and acoustics are masterful, as this album saw no post production and the song arrangements were the ones they would use for live shows. It truly is a live album in every regard.

Even though there is no audience to help fuel the band, the energy can still be felt. Thirty one songs round out this "best of" compilation but you are hearing these songs in new ways and even hearing previously-unreleased tracks, not to mention a few instrumental reprisals of "Dead Man's Party."

This album celebrates ten years of the band with new recordings of their best songs in an atmosphere where they are at their best. The band's live shows were legendary in the 1980s and they knew this is where they thrived and sounded their best, so they decided to use that to their advantage.

Oingo Boingo is just as important to the horror rock genre as Alice Cooper. Don't discredit them as one of those goofy, one-hit wonder bands from the '80s and take some time to explore their catalog. Danny Elfman has become one of the all-time greatest composers for movies with so many classic and legendary themes already to his name, such as most of Tim Burton's movies.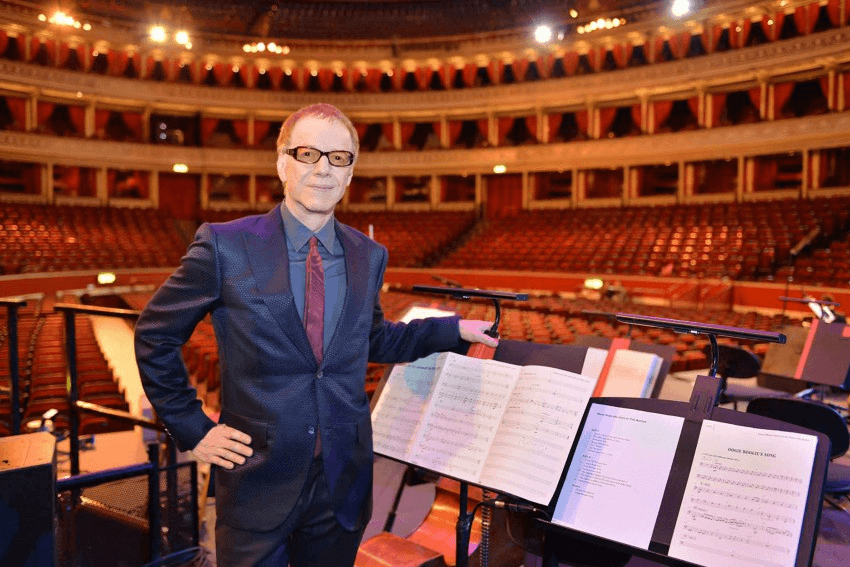 It's amazing to see where he came from and how creative and brilliant he was before he made it big in movies. So many of the band's songs ended up on soundtracks for some of the most memorable and beloved movies, including the ending theme for Fast Times at Ridgemont High, that it only made sense for Elfman to start composing original scores for movies.
This band was driven by one of the most creative and powerful minds of our generation. His ear for composing and writing truly gifted the world with amazing tracks long before he became known for writing the Batman '89 theme. His knack for lyrics writing was beautifully twisted and many of his songs still hit home today.
Oingo Boingo might not be the kind of band you think of when you think about horror music, due to a lot of their horror-themed songs being really outside of the box, which honestly gives them more meaning and more power, but this editorial should serve as proof that they are a worthy addition to any discussion on horror-themed music.
This piece could go on so much longer if we really dived deeper into each album and song, but the point of Dead Beats is to introduce our music-loving readers to bands or songs they may not be familiar with an emphasis on those with horror themes. That much has been accomplished here, so maybe it's time you considered putting together an Oingo Boingo playlist for Halloween and change things up a bit.