Stephen King Writing Final Episode, New Ending for CBS All Access' The Stand
Four of the previously-reported stars have also been confirmed for the television adaptation.
By Chris Morse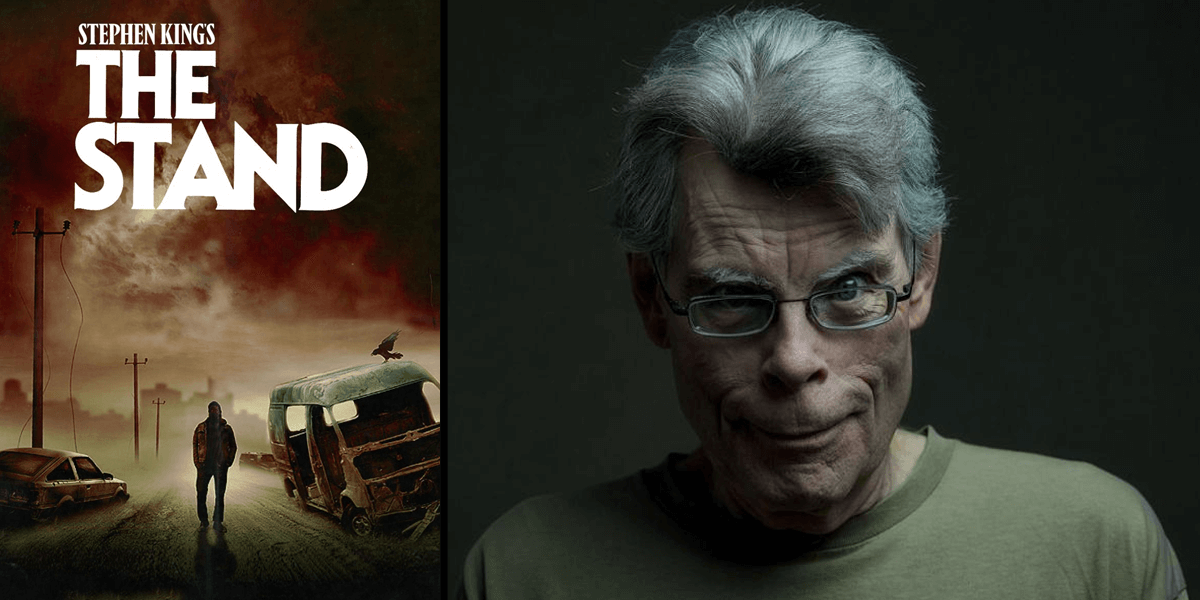 We have some huge news today regarding CBS All Access' upcoming The Stand limited series, which is currently in development for CBS Television Studios. On top of receiving the first batch of cast confirmations, it was also just announced that Stephen King himself will be writing the final chapter of the television adaptation. Furthermore, he will be providing a new ending that isn't found in the book. Early reports indicate the episode will contain a new epilogue of sorts, revealing what became of each survivor. "The script for that final episode is written," said King. "I was glad Josh Boone gave me the chance, because that final story has been in my mind for 30 years."
In addition, four cast members have been officially confirmed to be joining the series. A few weeks ago, we reported that several stars were in talks for prominent roles in the limited event series. Today, we can confirm that Westworld's James Marsden will indeed be playing Stu Redman, while Amber Heard (Aquaman), Odessa Young (Assassination Nation), and Henry Zaga (The New Mutants) are officially on board as well.
Heard will play the part of Nadine Cross and portray the character's full allegiance to Randall Flagg. Young is the pregnant Frannie Goldsmith, well aware of the evil lurking beyond the Dark Man. Finally, Zaga will play the deaf, mute, and good-hearted Nick Andros. Musician Marilyn Mansion had previously stated that he will have a role in the series as well.
Including the above confirmed cast, we previously heard that a few other stars were being considered for roles in the new adaptation as well. Whoopi Goldberg (Ghost) was reportedly in talks to play Mother Abagail, while Greg Kinnear (As Good as it Gets) was in negotiations for the role of Glen Bateman. Neither star has been officially confirmed for the series at this time, nor have they been ruled out yet either.
The Stand, the 1,152-page novel published in 1978, is Stephen King's ultimate portrayal of the forces of good against evil after an apocalyptic pandemic consumes the majority of the world's population, leaving only a few thousand survivors to either claim allegiance to the "Dark Man" in Las Vegas, Nevada, or follow the path of God to Boulder, Colorado with the fate of mankind hanging in the balance.
The bestseller went on to be nominated for the 1979 World Fantasy Award for Best Novel and was later adapted into an ABC television miniseries event in 1994. The eight-hour, four-part miniseries was penned by King himself and starred Academy Award nominee Gary Sinise, Molly Ringwald, and Rob Lowe. The book was also adapted into a Marvel comic series that ran from 2008 to 2012, which was written by Chilling Adventures of Sabrina's Roberto Aguirre-Sacasa with art by Mike Perkins and Laura Martin.
The upcoming 10-episode limited series for The Stand will be written by Josh Boone and Ben Cavell, with Boone also directing, for CBS Television Studios. The pair are also listed as executive producers, along with Roy Lee, Jimmy Miller, Richard P. Rubinstein, Will Weiske, and Miri Yoon. Stephen King's son, Owen King, is attached to the project as a producer as well.
CBS All Access' The Stand is still in its very early stages and thus does not yet have any kind of release date. However, you can stay up to date with all the latest right here on Dead Entertainment.